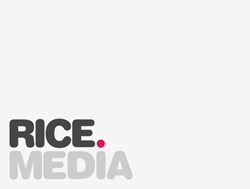 Birmingham, West Midlands (PRWEB UK) 27 December 2013
During the last 12 months, significant changes took place that severely affected website rankings, including updates on Google's Penguin and Panda algorithms and the introduction of Hummingbird, an algorithm that searches for long tail phrases and rewards websites with quality content.
Emily Felix-Davies, Search Manager at Ricemedia said: "Last year Google introduced 'Disavow', a tool aimed to help web hosts and digital agencies address manual penalties on websites. Then the Penguin algorithm update came along and penalised sites with weak, unnatural links and paid ads.
"After the first update around 3.1% of all English language searches were hit, the second affected 2.3% of searches. Baring in mind that Google handles around 100 Billion searches every single month, this was a monumental shake up of the online landscape."
With more changes taking place in Google Analytics through 'Not Provided' keyword data, analysing and deciphering the customer journey increasingly difficult. Google Analytics provides in-depth user-information, allowing professional Data Analysts and Online Marketers to see who's clicking where and for how long they are engaging with a site.
"Analysing organic keyword data helps you find out which keywords drive traffic to your site, monitor brand awareness and identify new keyword opportunities, often laymen terms that a company may not consider.
"Following these changes and the revisions that will occur in 2014, marketing strategies need to evolve and become more fluid. Sound research and quality content are two key resources that all companies should be championing. Designers and developers will need to look at page speed and copywriters need to address articles, blogs and online press taking the Hummingbird algorithm into account.
"The updates that users and search professionals can expect will be of benefit to everyone. With natural, consumer-driven websites being the key focus of Google's latest clamp-downs, it's best to write with your customer, rather than a search engine in mind" Emily concluded.
For more information on the SEO services Ricemedia provides, visit their website: http://www.ricemedia.co.uk.
-Ends-
For further information on the story and to access supporting imagery, please contact:
Emily Felix-Davies, Search Manager, Ricemedia
Email: emily(at)ricemedia(dot)co(dot)uk
About Ricemedia
Ricemedia are an award-winning Digital Marketing Agency based in Birmingham. For over a decade they have offered Web Design, SEO, PPC and APP creation to a wide range of industries, compiling an impressive list of clients including ATS Euromaster, GVA and Aston University.