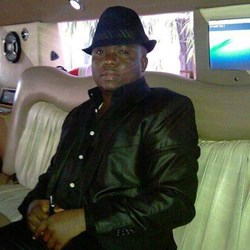 Good quality products and unwavering customer support are the two pillars we have built this company on.
New York, New York (PRWEB) December 27, 2013
The new, yet increasingly popular ecommerce website, ZenithMart, has hired a team of customer service representatives who will be available 24/7 to answer any questions the website's visitors have. The addition of this service will help those who are having trouble with any process on the website or those who have questions about the product(s) they are purchasing.
ZenithMart is an online store that provides a variety of brand name electronic items such as computers, laptops, tablet pcs, home appliances, cameras, office machines and printers, home audios, and security and surveillance systems. Known for carrying only reputable brands, the company thrives on providing utmost customer service.
This is why it has integrated a new chat service on its website that ensures that no customer's question goes unanswered. Website visitors are guaranteed a wait time of less than a minute, which means that they will have a representative talking to them as soon as they ask for help.
The most common issue faced today with online shopping is that there isn't enough pre-sale and after sales support available. Most websites are quick to sell their products to consumers, however, once the item has been purchased, consumers find it difficult to get hold of a customer rep.
ZenithMart has broken such stereotypes and provides unlimited customer support, whether you're interested in buying something from the website or even if you have already bought something and have questions or concerns about the product.
The CEO at ZenithMart, Tochukwu Mbiamnozie, had this to say about the new chat service; "Our Company believes in providing the highest level of customer service. In addition, our customer service isn't conditional. We will help you out whether you want to buy from our website, don't want to buy, or have already have bought something. The end goal of this customer service is to do exactly that, serve customers. So you won't see us pushing for sales or persuading customers to buy items. We believe that our quality line of products and helpful service will do the persuasion, which is how it should always be."
ZenithMart makes shopping more convenient and secure by providing an encrypted platform that ensures the safety of customer credit card information. The company has partnered with Authorize.net, PayPal, and Norton Secured to build credibility and provide peace of mind to consumers.
Mr. Mbiamnozie said, "We want customers to come back to us repeatedly, which is why ZenithMart is here to provide long-term value and not just make a quick sale. Our belief is that if we provide a customer with a highly satisfying shopping experience today, he or she will come back to us for more tomorrow. So good quality products and unwavering customer support are the two pillars we have built this company on."
ZenithMart intends to keep increasing its product line and will offer several more products in the days to come, without compromising on customer support.
Shoppers ready to see the ZenithMart difference for themselves can visit the retailer online at http://www.zenithmart.us.
About ZenithMart
A one-stop-shop for all office, household, and personal shopping items, ZenithMart was founded in April 2012 as an e-commerce store to provide high quality merchandise to consumers. The company strongly believes in delivering unparalleled customer support, which is why it has gained ground in the ecommerce industry by leaps and bounds. ZenithMart's aim is to provide a seamless and convenient method of shopping, which consumers come back to repeatedly.