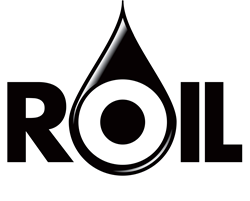 The key to keeping America energy independent is enhanced oil recovery. - Josh Bengson of ROIL Energy
Santa Rosa Beach, FL (PRWEB) December 24, 2013
According to a report recently released by the U.S. Department of Energy, oil production in the United States will continue to rise to 9.6 million barrels a day by 2016. By then, domestic oil production will be close to the high rates of the 1970s. Once stabilizing, oil production is expected to begin tapering off starting in 2020. The official report can be found at http://www.eia.gov/forecasts/aeo/er/pdf/0383er%282014%29.pdf.
Many are wondering why domestic gasoline prices are still high if the country is producing so much oil domestically and domestic consumption continues to decrease. ROIL Energy, an oil and gas company based in Santa Rosa Beach, Florida that redevelops oil fields through enhanced oil recovery, says the reason for high gas prices is because the United States exports gasoline and other refined products to developing nations, where it is more cost effective to purchase refined products like gasoline than it is to purchase crude oil and refine it themselves. Current demand for refined products will continue to outpace the increase of production.
Josh Bengson of ROIL Energy says, "The key to keeping America energy independent is enhanced oil recovery." On average, only 10 to 20 percent of oil from a traditional formation is recoverable during primary recovery. ROIL Energy specializes in getting out the other 80 percent. As the demand continues to increase for petroleum products worldwide, ROIL Energy will have an increasing opportunity to profit in the oil and gas industry.
ROIL Energy sees a tremendous opportunity to continue to grow market share by continuing to acquiring underperforming domestic leases and enhancing them with their proven technology to increase production by 200 to 700 percent.
For more information about ROIL Energy, call 850-269-7222 or visit http://www.roilenergy.com/invest .
About the Company:
ROIL Energy, is a Florida-based oil and gas company specializing in enhanced oil recovery. Formed in 2013 the founding principal Josh Bengson has more than 17 years of experience in energy and developmental projects. They can be reached at 495 Grand Blvd, Suite 206, Miramar Beach, FL 32550, info (at) RoilEnergy (dot) com or (850)269-7222.