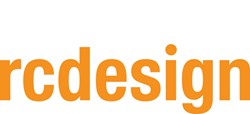 A website offers a myriad of functions, but most importantly operates as an irreplaceable marketing tool while also shaping the public's perception of your company.
Toronto, Ontario (PRWEB) December 26, 2013
The New Year signifies a new start. Businesses aim for improved strategy and have expectations of growth and change. Without the right tools and knowledge, however, growth can be difficult.
"A digital presence is an integral part of maintaining and growing your business," says Rob Clark, owner at RC Design. "A website offers a myriad of functions, but most importantly operates as an irreplaceable marketing tool while also shaping the public's perception of your company."
RC Design, the custom web application and development and print creative agency, designs websites that help differentiate clients from their competitors. With ample experience in the not-for profit sector, government sector and B2B, RC Design seamlessly integrates unique functionality that can include: document management systems, creative file sharing systems, niche CRM tools and software, robust e-commerce solutions and specialized client portals.
Pre-built sites leverage identical website templates and formats. Most templates have some editing flexibility but often exhibit an inability to accommodate significant changes in functionality. While these solutions might be ideal for a start-up company, template-based sites often reveal vulnerabilities from security issues, to code that lacks credibility, to lack of service and on-going technical support.
Unique characteristics of a custom site:
A custom site is designed as a wholly unique experience and can be as intricate or simple as required. It can compensate for changes in functionality provides advanced security, ensure a site is SEO friendly, provides a superior web-experience for users and reinforces a company's brand.
"When your business needs are unique, your digital and print strategy needs to follow suit," says Clark. "If you believe that what you do is better than everyone else, your digital presence and all marketing collateral needs to reflect that."
A custom site is just that - highly customizable– businesses aren't stuck with forcing square idea into a round hole. Furthermore web developers offer knowledge and experience and the human resource when online presence needs to evolve. Keyword research and rich content additionally support creating a reputable online presence.
"At RC Design, all of the code, CMS, databases, the entire package is portable and open source," says lead developer Nicole Gall. "Anyone who knows the common language will be able to work in the confines of the code. Before committing to a web design company, be sure to ask who owns the code and where it will reside – proprietary rights might not be discussed upfront."
Get the edge your business needs in the New Year. For all custom web design and print creative requirements, RC Design serves web design Toronto needs and the surrounding areas.
"We d igitize business processes specific to your needs and duplicate your business vision online," says Clark.
About RC Design
RC Design Inc., located in Newmarket, is an award-winning web design and creative agency that combines the power of technology and creative design. For nearly 15 years the business has been entrenched in the communities of York Region and the Greater Toronto Area to deliver powerful results to clients from Toronto, to Napa Valley, to Vancouver. Whether collaborating with leaders in the global financial industry or with not-for-profit organizations, RC Design has only one goal: to produce compelling creative solutions that provides impact and deliver.