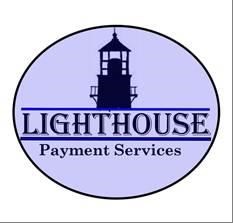 Stoneham, MA (PRWEB) December 26, 2013
Lighthouse Payment Services today announced a major upgrade to its processing platform. The entire processing configuration is changing. One of the major elements is moving it to the cloud. In the past, all processing was local, using local servers and storing all data locally. With this change, all future processing is now done in the cloud using servers from the hosting service Rackspace. Many benefits will accrue from this change not the least of which is an enhanced and more robust disaster recovery capability. Also, this solution makes the offering of Remote Capture a turnkey process for any client that wishes to use it.
With the change, processing is changing from a batch oriented environment to a transaction oriented environment allowing more flexibility for cut off times, exception item processing and workflow specialization. Clients will now have a Financial Dashboard available to them that will provide details about their revenue stream, historical information, and the ability to develop charts and reports around that information.
There will be a series of enhancements that will be announced as the upgrade settles in including the addition of electronic bill presentment, bill payment, on-line exception item processing and remote deposit capture. For more information, please visit us at http://www.lighthousepayments.com.