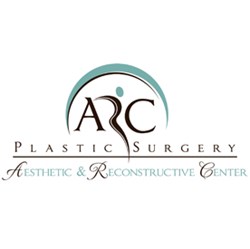 Miami, FL (PRWEB) December 31, 2013
Dr. Jeremy White, a Miami plastic surgeon of Aesthetic and Reconstructive Center (ARC), now offers additional breast procedures.
ARC Plastic Surgery physician Dr. White now offers breast surgeries to improve breast firmness and volume as well as procedures to reduce breast size for women struggling with neck and back pain.
Breast sizes vary as a result of genetics, age and bodily changes (such as pregnancy, working out, or smoking). However, regardless of size, breasts eventually loose their volume and firmness.
Fortunately Dr. White is capable of helping women redeem the beautiful breasts they once had through minor procedures capable of lifting breast tissue and restoring their fullness.
Depending on each client's desired results, Dr. White can perform breast augmentations or mastopexy surgeries.
Breast augmentation surgery places saline or silicone replacement under breast tissue, increasing the size and volume of breasts.
Before performing a breast augmentation, Dr. White counsels each patient with different implant sizing kits to help his clients determine their desired shape and size.
Mastopexy surgery is a simple breast lift which involves tightening of breast skin and lifting the nipple.
With years of experience and extensive training, Dr. White has successfully helped a number of women enhance their breast appearance and size.
For women with bigger breasts, additional weight can cause stress on the neck and back which overtime cause additional issues which could entail expensive surgery.
Dr. White will not only reduce breast size to alleviate tension on the body, he will also ensure they will not appear saggy or flat. Surgery reshapes and reduces weight of breasts to enable patients to lead more active lifestyles.
About ARC Plastic Surgery:
Dr. Jeremy White is the plastic surgeon Miami choice when it comes to facial rejuvenation and body procedures.
In addition to plastic surgery, Dr. White is also known a facelift expert providing neck lifts, Botox treatments, facial fillers, chin implants, and is still considered the best choice for a nose job in Miami.
Dr. White is one of the few physicians in the country trained in both plastic surgery for the entire body and otolaryngology (cosmetic and reconstruction surgery for the head and neck).
With his experience in plastic and cosmetic surgery, Dr. White has successfully helped patients obtain the look and feel they never thought was possible.
For more information, or to schedule a free consultation, contact ARC Plastic Surgery facility at (305) 501-2000. ARC Plastic Surgery facility also provides a contact form on their website for questions and inquiries.