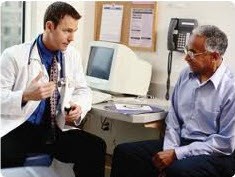 It can be the difference between staying healthy enough to remain safely at home, and experiencing a loss of mobility or a fall that puts them in a nursing home.
Neenah, WI (PRWEB) December 26, 2013
With the start of the New Year come those resolutions to work toward good health and other personal and professional goals. Lynn Wilson, Founder of The CareGiver Partnership, a national online retailer of incontinence products and home health care supplies, explains why it can be even more important to keep those resolutions as we age.
"Although some of us can take our New Year's resolutions lightly, for many seniors it can be the difference between staying healthy enough to remain safely at home, and experiencing a loss of mobility or a fall that puts them in a nursing home," says Wilson. "As a company dedicated to helping seniors live at home with normalcy and dignity, we continuously search for ways to better meet the needs of seniors and the caregiver community."
Wilson offers tips for seniors setting goals for 2014 or family caregivers who want to help:
Health is wealth: The keys to maintaining or improving health include good nutrition, consistent exercise and regular exams. There is a wide array of nutritionals specifically formulated for seniors who are malnourished due to physical, social or psychological reasons, as well as services like Mom's Meals that deliver freshly prepared, nutritious foods. Seniors of any mobility level can aim for 30 minutes of activity most days, and regular blood work, physicals, hearing and vision exams can help prevent illness, falls and loss of independence.
Aging in place: Remaining safely and independently in their own homes is the preferred lifestyle choice for older Americans. Fortunately, product manufacturers, service providers and home designers are meeting the needs of a growing population who want to live at home. From daily living tools, to universal home design, to incontinence products and other home health care supplies, staying independent is easier than before.
Staying connected: Thanks to social media, it's easier than ever to stay in touch with family, friends and others going through the same life experiences. Social isolation can lead to a host of problems, including malnutrition, depression and loss of mobility. In addition to taking advantage of Facebook, Twitter, Pinterest and other platforms, seniors who live alone can benefit from access to a big-button, amplified telephone and emergency monitoring system such as the Philips Lifeline.
Visit The CareGiver Partnership for more information on products and services that help seniors remain in their homes with dignity, ways to connect with others on social media platforms, a blog with hundreds of free articles, a free fall prevention guide and links to 1,500+ family caregiver resources.
The CareGiver Partnership is a national direct-to-consumer retailer of home healthcare products for incontinence, diabetes, nutrition support and more. In its seventh year of providing products and services that help caregivers and loved ones maintain personal dignity, the company also offers an online library of more than 1,500 family caregiver resources and personal service by experts in caregiving. Call 1-800-985-1353 or visit caregiverpartnership.com.