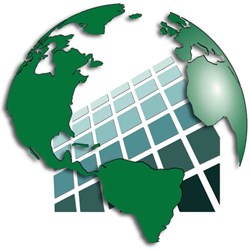 CSG's customer retention rate has remained a steady 97%.
Brea, CA (PRWEB) December 30, 2013
Contract Services Group, Inc. (CSG), a leading building services contractor, is pleased to release CSG Annual Summary 2013 and to announce accomplished customer satisfaction goals. CSG's customer retention has remained a steady 97%. Moreover, the company reached its goal for surveying customer satisfaction at 94% or better on average.
CSG's 2013 summary review demonstrated significant expansions in investment to both service and employer branding initiatives to build value for the diverse needs of customers. For 2014, CSG will be adding additional offices and improved mobile technologies for expanded management and staffing services.
"CSG has proven strategic systems to maintain cost savings with continuous improvement to service and safety for our clients," said Casey Pearce, CSG President.
In addition to reaching significant records on customer retention and satisfaction, CSG achieved several Business Excellence milestones during 2013:

Launched its Housekeeping Staffing solutions for flexible work and HR services to the hospitality & luxury apartments industries.
Appointed key associates from industry leaders like ABM Industries & Starwood Worldwide.
Achieved recertification with honors of the prestigious ISSA Cleaning Industry Management Standard for Green Buildings (CIMS-GB).
Released Labor Laws white paper outlining CSG's Employer Verification best practices
Maintained OSHA safety requirements for new regulatory standards.
Organized for PPACA 100% compliance and minimum wage changes.
About Contract Services Group, Inc.: Since 1973, CSG has provided outstanding results to its clients. CSG has refined the systems, procedures and resources essential to maintain and enhance janitorial and hospitality cleaning services. CSG provides facilities services and specialty cleaning services for hospitality, timeshares, luxury apartments, office facilities, universities and government and technology facilities throughout California, Nevada and Arizona. CSG also designs and installs window washing systems nationwide.