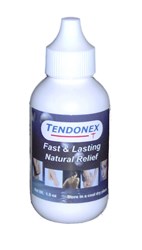 New evidence that the topical application of alpha lipoic acid provides another effective delivery system.
Wyckoff, NJ (PRWEB) December 26, 2013
Alpha-lipoic acid (ALA) has become a common ingredient* in multivitamin formulas, anti-aging supplements, and even pet food. It is well-defined as a therapy for preventing diabetic polyneuropathies, and scavenges free radicals, chelates metals, and restores intracellular glutathione levels which otherwise decline with age. ALA has been described as a potent biological antioxidant, a detoxification agent, and a diabetes medicine; it has been used to improve age-associated cardiovascular, cognitive, and neuromuscular deficits, and has been implicated as a modulator of various inflammatory signaling pathways. This impressive array of cellular and molecular functions has piqued considerable interest among the lay public and the research community for the use of ALA both as a nutritive supplement and as a pharmacotherapy.
Adding to this already impressive array of favorable biological properties, new research** has demonstrated in rats that the topical application of alpha lipoic acid produced an increase in skin wound healing. On the seventh day after surgery, animals treated with alpha lipoic acid showed increased healing rates vs. control animals for the histological parameters analyzed.
"The above study adds new evidence that the topical application of alpha lipoic acid provides another effective delivery system for utilization of this remarkable natural substance," stated Gerald Bruno, Ph. D., CEO and Founder of Ethical Alternative Products. "Topical cosmeceuticals containing alpha lipoic acid have been used for many years to treat fine lines and wrinkles, and recent research has demonstrated that products containing alpha lipoic acid are also effective in promoting healing of diabetic wounds, and hold great promise for protection of the skin from photodamage," stated Bruno.
Ethical Alternative Products supplies high grade alpha lipoic acid products in both oral and topical dosage forms. Tendonex is a unique highly concentrated topical formulation of alpha lipoic acid that maximizes the beneficial properties of the alpha lipoic acid for use on the skin. ThioGel is the high bioavailability oral formulation of European-sourced alpha lipoic acid that has been a favorite of integrative and holistic practitioners for more than 10 years.
About Ethical Alternative Products
Ethical Alternative Products is a dietary supplement supplier that is focused on the formulation of scientifically sound natural products that can make a meaningful difference in achieving and maintaining health during aging. The mission of our senior scientific management is to develop and produce high-value supplements, employing innovative formulations and highest quality raw materials. Products produced by Ethical Alternative Products include ThioGel liquid gel alpha lipoic acid, ThioGel-L triple antioxidant liver formulation, OmniFlex multi-nutrient joint health product and Tendonex topical pain reliever.
*Shay, KP et al., Alpha-lipoic acid as a Dietary Supplement: Molecular Mechanisms and Therapeutic Potential. Biochim Biophys Acta. 2009 October ; 1790(10): 1149–1160.
** Kulkamp-Guerreiro, IC et al., Evaluation of lipoic acid topical application on rats skin wound healing. Acta Cir Bras. 2013 October;28 (10): 708-15.