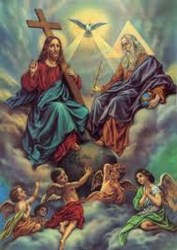 La Republique du Cameroun
Silver Spring, Maryland (PRWEB) December 27, 2013
The Southern Cameroons, SCNC, is a grass-roots movement that owes its existence to the so-called Anglophone problem in Cameroon, a nation located in West Africa. SCNC is the calculated response of English-speaking Cameroonians who have become frustrated by their status as second-class citizens in Cameroon. Members of the Anglophone community of Cameroon have sought to address their need for self-determination with President Paul Biya. As a result, the radical wing of SCNC is seeking to secede from La Republique du Cameroun. Despite Paul Biya's repression, SCNC is thriving in Cameroon and abroad.
The SCNC will be organizing elections for a new executive on Sunday the 29th of December. The venue is the Boys and Girls' Club in Langley Park, Maryland. The address is 1515 Merrimac Drive, Hyattsville, MD, 20783. The doors will be open at 10 am for candidates to be campaigning. Voting is expected to start at 1:00 pm. Every Southern Cameroonian is allowed to vote. So please, bring your friends and family to vote for Elvis Kometa's dream team. Below are the members of the winning team that will be running with Elvis Kometa:
President — ELVIS KOMETA
Vice president — GERTRUDE ATABONG
Secretary general — TITA PALE
Vice-secretary general — CORETHA TASSI
Treasurer — GLADYS TEKE
Publicity/Social secretary — JUDITH ACHU
Our Platform:
By electing Elvis Kometa as the SCNC president in the USA,
1 — There will be the restoration of the statehood of Southern Cameroons.
2 — Stronger ties with the home front and other movements involved in the struggle.
3 — Accountability
4 — A functioning secretariat with internet and phone.
5 — Gender equality and team work
6 — No to the extortion of money from Southern Cameroonians seeking asylum.