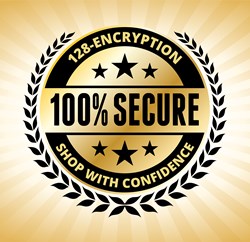 Online shoppers have to look no further because ZenithMart offers them a wide range of products at affordable prices and more importantly, on a secure platform.
New York, New York (PRWEB) December 30, 2013
With more and more people getting online to shop, it has become essential to provide these shoppers with a safe and secure browsing experience. Most shoppers are hesitant when purchasing products online because they don't know whose hands their sensitive information will fall in.
With credit card scams and identity theft rampant, it is a valid concern to be worried about disclosing credit card information. ZenithMart however, is now providing shoppers the peace of mind they need for an enjoyable and safe shopping experience.
The company has decided to partner with one of the biggest names, if not the biggest, in the online security arena. ZenithMart's teaming up with Norton Symantec gives online shoppers much needed relief. They now know that they can shop without a worry because the money they spend is safe from fraud and that ZenithMart is a trustworthy online store.
The program offered by Norton is known as Norton Shopping Guarantee. This feature is designed to protect consumers throughout the shopping process, so they can spend as much or as little as they want, without the fear of losing their information.
The Norton seal on ZenithMart website is guaranteed to not only increase the amount of visitors to the online store, but to also increase its sales since people will feel safe while entering their credit card information.
According to ZenithMart Founder/President & CEO, Tochukwu K. Mbiamnozie, "We are always striving to innovate and provide our shoppers a better and safer shopping experience. This new partnership with Norton Symantec will allow shoppers to leave behind their worries and enjoy shopping with us. Our industrial strength security coupled with affordable prices and high quality products will surely make customers come to our store repeatedly. "
This partnership with Norton Symantec also provides other benefits to ZenithMart, because Norton Shopping Guarantee has been created to increase the average order value, improve conversion rates, and most importantly, boost customer satisfaction. When customers are shopping in the online store, they can view the various benefits provided by this feature, which include disclosing information about the product's authenticity, ensuring timely delivery, and getting a fair price for the product.
ZenithMart customers will have protection of up to $10,000 from identity theft, which means that they will get complete assistance and financial backing in case their identity is stolen online or offline. Shoppers also get up to a $1,000 purchase guarantee. This means that refunds, shipping, returns, etc are all guaranteed. Lastly, there is the $100 lowest price guarantee, which ensures that if the store price falls, customers will be paid up to $100 of the difference.
So online shoppers have to look no further because ZenithMart offers them a wide range of products at affordable prices and more importantly, on a secure platform.
Shoppers ready to see the ZenithMart difference for themselves can visit the retailer online at http://www.zenithmart.us.
About Zenith-Mart Inc.
A one-stop-shop for all office, household, and personal shopping items, ZenithMart was founded in April 2012 as an e-commerce store by Tochukwu K. Mbiamnozie to provide high quality merchandise to consumers. The company strongly believes in delivering unparalleled customer support, which is why it has gained ground in the ecommerce industry by leaps and bounds. ZenithMart's aim is to provide a seamless and convenient method of shopping, which consumers come back to repeatedly.