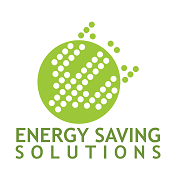 Miami, FL (PRWEB) December 26, 2013
Energy Saving Solutions USA ("ESS" or the "Company"), the creators of the LED with a lifetime guarantee™, today issued a reminder to business and commercial property owners that the deadline for obtaining Energy Protection Act (EPACT 2005) tax credits is fast-approaching and to get their energy savings initiatives in before the end of the year.
Signed by President Bush on August 8, 2005, the Energy Policy Act (EPACT) laid the foundation for Federal tax incentives for businesses that pursue energy efficiency and the use of renewable energy. Commercial building owners and lessees who purchase and install energy-saving products in their businesses have been able to qualify for a tax deduction under EPACT if their building achieved a 50 percent reduction in annual energy costs as compared to a base building defined by the industry standard.
Deductions are taken against three energy-using systems - one of which is lighting.
Offered exclusively through Energy Savings Solutions and its authorized national dealer organization, the Forever LED Light™ is the first and the only full line of LED Lights on the market protected by a lifetime guarantee exclusively administered by McCusker & Company and backed by Service USA, world class warranty and service providers out of Dallas. The guaranteed for life LED product line is able to cut some businesses lighting energy costs in half if not more once installed over the lifetime.
Peter Stein of Energy Saving Solutions. "Its important to us to remind our commercial property owners and businesses that the deadline for EPACT's energy efficiency tax incentives is coming up very soon. While it is our hope that these tax incentives that help our businesses across the U.S. are extended past 2013, it is not a certainty and businesses need to consider what energy-and cost saving initiatives they will embark on in 2014."
He continued, "Our Forever LED Lights not only help them SAVE MONEY but more importantly, they REDUCE their ENERGY USAGE. With our Forever Green Savings Program ™, businesses and municipalities can convert to LEDs with no up-front costs and with payments based on a portion of their electrical savings. It remains the most convenient, energy- and cost-saving lighting solution to meet the needs of businesses and municipalities – in the market today."
About Energy Saving Solutions:
Energy Saving Solutions USA – the creators of the LED with a lifetime guarantee ™ – provides businesses, government agencies, schools and non-profit organizations energy-efficient LED and induction lighting technology that is designed to save money and help reduce the environmental impact by reducing carbon emissions. The Miami, Fla.-based company also offers organizations the Forever Green Savings Program ™ which allows for a conversion to LEDs with no up-front costs; payments are based on a portion of their electrical savings. More information can be found at http://www.EnergySavingIndustry.com.