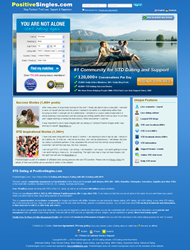 Los Angeles (PRWEB) December 27, 2013
In December PositiveSingles.com hold a survey for members regarding whether or not they have taken their prescribed drugs since being diagnosed with herpes. 83.61% of members express that they typically take their prescribed drugs once being diagnosed with herpes. The medicines they usually take are valtrex 500 milligrams, lysin vitamins or garlic vitamins.
But there are two sides to the present story. Some respondents report not taking any prescribed drugs in the least. Here are reasons:
1. They have frequent outbreaks and have given it up.
2. They have few if any outbreaks, maybe once each year.
3. They rely on natural treatments such as enhancing their nutritional intake with additional vitamins A, B, C.., drinking much water, doing physical exercise or using vinegar.
4. They don't have a prescription because they haven't had a chance to speak to doctor.