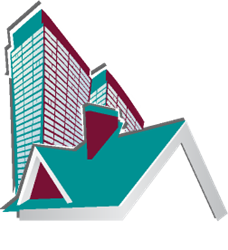 Stars such as Matt Damon, Kid Rock, Carrie Underwood and Reese Witherspoon put their homes up for sale in 2013.
Pompano Beach, Florida (PRWEB) December 26, 2013
As 2013 comes to an end, it's interesting to look at what happened to the real estate market as it continued to groan and grasp its way up slowly from the recession abyss. Across the United States, median home prices increased almost 10 percent in 2013. Some regions made slow progress while others were selling so fast, they feared running out of inventory.
Like many Americans, the recovering housing market led many celebrities to put their homes on the market in 2013. Stars such as Matt Damon, Kid Rock, Carrie Underwood, Howie Mandel, Steve Martin, Sheryl Crow, Bob Newhart, Suzanne Somers and Reese Witherspoon put their homes up for sale in 2013. What celebrity has the nicest home, best furniture, biggest pool or, "What in the world were they smoking?"
TopTenRealEstateDeals.com presents 2013's Top 10 Celebrity Homes For Sale:
"Matt Damon's Miami Beach Home"
Located on one of North Miami Beach's most exclusive and secure celebrity magnet islands, Matt Damon's La Gorce Island home is designed in the classic Old Florida Mediterranean-style. Though it has all the exterior character of the grand mansions of the Henry Flagler era, the interior is sharp contemporary. Damon and his new wife at the time acquired the double lots and their 1935 mansion dream home in 2005 for $14.5 million. The 12,705 square foot home has seven bedrooms, ten bathrooms, home theater and custom office. The enviable acre of premium waterfront land includes the main house, pool house with roof terrace and a two bedroom guest house. With 170 feet of water frontage on Biscayne Bay, it also has a dock and views of downtown Miami. Matt is asking $18.999 million.
"Sheryl Crow's Solar Horse Farm"
Sheryl Crow's Cross Creek Farm in Tennessee is situated on 152 rolling acres with a western-style saloon, barn, outdoor riding arenas, a building for farm equipment, large storage building, guest-staff houses, and a pool with waterfall and spa. One of the most interesting and timely features of the estate is Sheryl's forward thinking by installing a solar system that is designed to reduce electric costs by 42%. Sheryl first listed the farm for $7.5 million in early 2010. She put the home back on the market in 2013 for $5.8 million.
"Kid Rock's Balinese Paradise"
His fans might expect Kid Rock to live in a log cabin with a couple of hens roosting on the porch railing. It's hard to picture him in the sophisticated Balinese-style mansion he now has for sale in Malibu. Kid's immaculate home is 8,305 square feet with dark hand-carved wooden columns and pristine white walled background. Large sweeps of glass open to the lanai, balconies and tropical landscape with views of the pool and guest house situated across the lawn. Inside, there are five bedrooms, five full baths, gym, large chef's kitchen and a formal living room that can be turned into a media screening room. Kid is asking $13.45 million.
"Bob Hope's Volcano House"
Considering their generation, it's a little surprising that Bob and Delores Hope would go so futuristic in their architectural taste with a home that looks a bit like a volcano, and from above might be mistaken for a UFO. And at 23,000 square feet under the dramatic high undulating roof, it has openings which allow daylight - or stars - to shine through, casting shapely shadows into the interior. The house also has a spa with greenhouse wall, 6 bedrooms, 13 bathrooms, indoor and outdoor pools, a pond, putting greens, and a tennis court. Bob died at age 100 and Delores at 102. The Hope estate is asking $50 million.
"Howie Mandel's Beach House"
Howie Mandel finished 2013 on a happy note. He just sold his Malibu beach home that has been on and off the market since 2011 when it was priced at $7.25 million. Located in the sought after Point Dume neighborhood, enclave of the stars, and sitting on over an acre with panoramic Pacific views, the house contains everything for comfortable family living and entertaining. Consisting of 5 bedrooms and 5.5 baths, the house also has a theatre, gym, office and great room. Outside is a pool-guest house along with rolling lawns, attractive landscaping and more spectacular views. Howie's house just sold for $7 million.
Visit TopTenRealEstateDeals.com for more 2013 Top 10 Celebrity Homes.