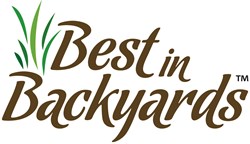 Rent-to-Own storage for about the same cost as renting a storage unit.
(PRWEB) January 09, 2014
Best in Backyards (http://www.bestinbackyards.com/), New York and Connecticut's leading provider of cedar swing sets, backyard amenities like pergolas, storage options, and more, launches its new "rent to own" program for pre-built storage sheds.
Since traditional financing isn't always available or the best option for everyone, Best in Backyards initiated the new program to help their customers take advantage of huge benefits like instant approval and flexible payment options. Customers can rent temporary units for periodic needs, as well as "test rent" the sheds should they have the interest in buying them further down the road.
Rolf Zimmermann, Vice President of Sales said, "The benefits are fantastic, especially for anyone who wants to avoid credit inquiries or just wants a shed for a few months. The cost is similar to a storage unit -- except at the end of the term, you actually own something!"
The pre-built storage sheds are perfect for outdoor storage, and no manual labor on the owner's behalf is required – the assembled unit is delivered for immediate and convenient use. The sheds are made of wood and make for a perfect, quaint and functional addition to any residential or business property, and come with windows and shutters, a roof, and are painted in a variety of colors. Some also come with double doors with decorative hinged décor.
Some other benefits of the rent-to-own program include fast and instant approval, immediate qualification, and only require small security deposit plus the first month's rent to get started. In addition, no credit check is required, so interested customers can avoid unwanted credit inquiries and can save their personal credit for the future when it's needed. In general, no credit is needed, so even customers with a low score or poor credit history will still qualify to rent a shed.
Additional benefits include:

Flexible pay options, including auto-pay, online, phone, mail, and e-billing abilities
Affordable monthly payments, which is the same cost as renting a storage unit
One-month rent-to-own agreement, so there's no long-term, binding contract
Ability to return the property at any time without penalties
No penalties for early purchasing
Ownership in 36 months or less
Finally, interested renters can also take advantage of Best in Backyard's Early Purchase Option (EPO) and SAVE up to 45% on the remaining balance. For more information, call 800-752-9787, or visit http://www.bestinbackyards.com/.