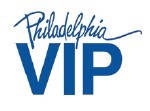 Philadelphia, PA (PRWEB) December 26, 2013
Volunteers, staff and board members of Philadelphia VIP, the hub of pro bono legal services in Philadelphia, won awards for their outstanding public service and commitment to pro bono work this fall.
October opened VIP's award-winning season when Karen Aloia won the Philadelphia Association of Paralegals (PAP) 2013 Pro Bono Award for her work with VIP and the Philadelphia Residential Mortgage Foreclosure Diversion Program. PAP recognized Karen, a senior paralegal at Pepper Hamilton LLP, at its annual luncheon on Oct. 2.
In November, TE Connectivity's legal department won the Philadelphia Bar Foundation's 2013 Pro Bono Award for their volunteer service with VIP. VIP Board Member Alex Braden won the Philadelphia Bar Association Young Lawyer's Division Craig M. Perry Service Award for his volunteer service to low-income VIP clients. Lastly, VIP Managing Attorney Ourania "Rainy" Papademetriou won the Association's Family Law Section Herbert R. Weinman Jr. Award.
In December, one of VIP's summer 2012 legal interns, Rachael Eisenberg, won the 2013 Public Interest Section Law Student Award. Philadelphia VIP volunteer attorney Lee Zimmerman was one of four winners of the first annual TERA Community Service Award.
Philadelphia VIP also would like to congratulate the 2013 Corporate Counsel Award Honorees. VIP volunteer Amy Tarr won the Community Champion Category Award. One of the founders of VIP's LawWorks project, Jon Wright, was a Public Company Category finalist. Former Board Member Brennan Torregrossa and current Board Member Sophia Lee were Judges' Choice Award winners.
Philadelphia VIP is grateful for the outstanding service of its volunteers and salutes these award winners.
Philadelphia VIP (http://www.phillyvip.org) was founded in 1981 by the Philadelphia Bar Association and Community Legal Services to meet the legal needs of low-income Philadelphians by recruiting and training attorneys to provide pro bono legal services. Since that time, the organization has recruited and trained thousands of private attorneys to create a pool of volunteers to provide consistent, high-quality representation to low-income clients with critical legal needs. VIP continues to implement creative and effective ways to bridge the gap between marginalized individuals, families and communities with legal needs and lawyers possessing the skills and ability to meet those needs. Today, VIP's diverse volunteers serve more than 3,000 clients annually with legal issues that affect basic human needs. Philadelphia LawWorks, a project of Philadelphia VIP, is a pro bono referral program that serves nonprofits, small businesses and homeowners. For more information about Philadelphia VIP contact Tracie Johnson at (215)523-9567 or phillyfellow(at)phillyvip(dot)org.