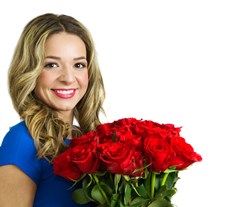 ...there aren't enough delivery drivers or hours in a day to deliver every gift on time for Christmas Eve or Valentine's Day.
Los Angeles, CA (PRWEB) December 26, 2013
Loved ones this holiday were disappointed, angry and hurt when packages didn't arrive as intended. Gifts were ordered, but did not arrive on time for loved ones to know they were remembered and loved. It is easy to get angry at UPS or FedEx, or the retail site where the gifts were purchased, but at the end of the day, it is nearly impossible to imagine these companies coming through in all instances, despite Herculean efforts.
A small company in California is providing a free solution that makes sure the thought that counts, and the gift information, reaches loved ones on time. David MacMahan, founder of eCardGiftNotice.com says: "Gifts sent during the year are typically scattered across assorted birthdays, anniversaries, etc., and usually (but not always) make it on time. However, on a day like Christmas, Valentine's Day or Mother's Day, when all gifts are supposed to arrive in a two or three day window, or overnight to arrive Christmas Eve or on Valentine's Day, there just aren't enough delivery drivers or hours in a day to make it work for every gift."
A gift industry veteran of nearly thirty years, MacMahan says he designed eCardGiftNotice in 2000 to allow a gift sender to let the recipient know the gift is on the way, with a personal webcam or eCard Gift Notice. The video message or words in the gift notice are often more important than the gift itself" he says, "so having that message arrive via email can save the day, and make their day special as intended."
eCardGiftNotice.com was revamped this Christmas to be available to all consumers for free, or to be added to retail websites on programs ranging from free to a small fee for custom branding. MacMahan says the landscape for gift giving has changed so much since he was a child: "Families are scattered across the country and world, long distance romances are normal, and hurried, last-minute gift purchases are expected to work. We want to add back the personal nature of gift giving and make sure people know they are loved on their special days, even if there is delivery or backorder issues."