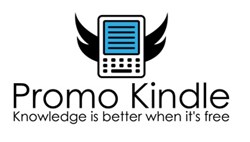 San Francisco, CA (PRWEB) December 28, 2013
Book publishers will list Kindle Books at no cost every few months to keep a book popular. The eBooks market is loaded with millions of books that can be downloaded at an affordable price. But the words 'no-cost' always sounds great. Promo Kindle is a website that lists all the latest books available on amazon every day that have, no fee.
Subscribers on Promo Kindle are regularly notified about the ebooks that become available. New authors and publishers who wish to promote their eBooks can also submit their books on Promo Kindle. The site is a great platform for authors to showcase their books and for readers to get their hands on various genres of books for no cost.
Promo kindle is gaining popularity as the leader of no-cost books by providing tons of books options every single day. Amazon is one of the most desired publishing platform for authors and writers. The site contains a huge library of eBooks of different genres for sale. Some publishers, usually the new army of authors lists their kindle books at no cost once in a while. This is an attempt by new authors to gain attention and popularize their books. Promo Kindle offers these eBooks to readers regularly by listing them on the site. People can subscribe to the site and get literally thousands of kindle books every year.