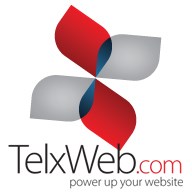 Miami, FL (PRWEB) January 02, 2014
As opposed to showing up in search results on big engines like Google or Bing, today, Social Media Optimization, especially for retailers is all about having a social presence on services like Facebook, LinkedIn, Google+, and Twitter. This is becoming increasingly important for businesses, as people spend more time on these networks and determine a company's value based on the social reputation.
Telx Web, a Miami SEO company, today announced that it now provides premium Social Media Optimization services, in addition to regular Search Engine Optimization.
SEO has become an entire professional aspect of web site design. It's now a skill that's prized by design firms and technology giants alike. Yet the same SEO plan cannot be right strategy for every website—other marketing strategies, it has been found, can be more effective. Many businesses, especially smaller ones, benefit more from word-of-mouth marketing and reputation with clients, partnered businesses, and media outlets. This has made SMO a popular and ever-more-necessary concern for businesses and individuals who depend on web traffic and web visibility for their businesses.
Social Media Optimization is largely about "viral marketing," which is a strategy that depends on users or fans of a product or service sharing it with others. SMO creates brand awareness, and also couples with the SEO efforts that web designers make. It also helps drive traffic from social sites, and increases link popularity.
As one of the most respected and established Miami web design companies, Telx Web not only creates websites for clients, they also work on optimizing their social media. Telx Web's SEO experts provide on-page optimization, which uses keywords to gain listing on search engines and also uses metadata to correctly influence the search engines' rankings. They also craft professional press releases for each site after their development phase is completed, which helps create awareness for their clients' brands.
Telx Web's web developers create sites tailored to clients' preferences, adhering to their specific color, style, and marketing requirements. They also make a concentrated effort to meet and maximize the marketing and advertising budget of whomever they serve. After the process of designing the website is complete, Telx Web can begin working on establishing the company's social media presence. This service is available for companies with an established website already.
About: A professional Miami web design company, Telx Web creates and optimizes websites that helps their customers develop, grow, and surpass all of their competitors in their market. Telx Web takes pride in the work they have done for their clients in the past 10 years. Telx Web has been one of the most competitive companies with extensive keyword optimization for their clients.
For more information, call: 1800 7070.WEB (932) or visit telxweb.com.