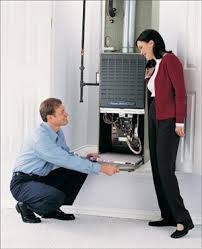 Tucson, AZ (PRWEB) December 30, 2013
ACS Air Conditioning Services advises homeowners that when needing furnace repair, Tucson residents follow these tips to look for telltale signs that might mean it's time to replace their furnace or heating system instead of just repairing it:

Check to see how often your equipment needs repairs. Is it frequent?
Compare energy bills from month to month. Do they keep increasing?
Check the temperature in each room. Are they consistent or are some rooms too hot or too cold?
Check the humidity levels. Is the home too dry or too humid?
Turn the furnace on. Is it noisy when operating?
Check the age of the furnace. Is it more than 15 years old?
If the answer to any of the above questions is "yes," then replacing the furnace might be more efficient than repairing it. Any one or a combination of these conditions can signal a problem with inadequate equipment, leaky ductwork or an outdated system. If these conditions persist, call an HVAC professional to inspect the system and consider replacing it with a more efficient one, such as an ENERGY STAR® qualified furnace which is typically 15% more efficient than a conventional furnace.
For more information on efficiently heating your home this winter or to schedule a furnace repair or new install, contact ACS Air Conditioning Systems at 520-399-6893 or visit http://www.acshvac.com.
About ACS
ACS Air Conditioning Services is a heating and air conditioning company located in Tucson, AZ that prides itself on being customer focused. The company originally opened in the year 1990 and specializes in the design, engineering, and installation of perfect climate systems for homes and buildings.