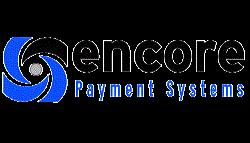 Addison, TX (PRWEB) December 28, 2013
Encore Payment Systems has announced its 2013-2014 sales contest for all sales reps throughout the company. The contest is open to sales reps throughout the company and is meant to reward excellence in the top 15 representatives throughout the company. The prizes for the contest are very impressive and reflect Encore Payment Systems' dedication to creating a high-incentive environment throughout the company. In this way, the company hopes to inspire representatives to meet their full potential and do their best to meet sales goals.
The top sales representatives will be picked after the numbers have been tabulated properly. Winners can expect lots of recognition throughout the company for their hard work, but that's not all. The top 15 sales representatives from Encore Payment Systems will also be treated to an extensive vacation package in the beautiful Caribbean. Company executives will accompany the winners on this unique experience to revel in the benefits of a solid year and a job well-done. What's more, winners don't have to spend a dime throughout the course of this unique vacation opportunity. This means there's nothing standing between the best performers and an amazing trip to the Caribbean.
Winners will stay at a 4-star hotel along with company executives. Everything involved with the trip will be covered by the company. This includes airfare, hotel stays, food, drink and necessary travel. The hotel is a beautiful and all-inclusive hotel that covers everything the winners could ever want during their stay. This will be a great time for everyone and it will provide the top sales representatives with some well-earned stress relief on the beach.
Top sales representatives from throughout the company will also be recognized by management in response to their efforts throughout the year. While the grand prize is limited to the top 15 sales representatives, Encore Payment Systems understands that it relies on all of its sales representatives to have a great year. This year's middle-range sales rep could be next year's number one. With extra prizes like all-inclusive trips to look forward to, it's the hope of Encore Payment Systems management that representatives will push themselves even harder to bring in top-level clientele for the company. Direct engagement like this is a top priority for Encore Payment Systems and management wishes all Encore Payment Systems employees a wonderful holiday season.
For more information on joining the dynamic sales force at Encore Payment Systems, visit http://www.encoreps.com
About Encore Payment Systems
Encore Payment Systems was established for the purpose of providing electronic payment processing solutions and other value-added services to small and medium-sized merchants throughout the United States. Encore is a leader in the electronic payment processing field providing credit card, debit card, ATM card, gift card, prepaid card, EBT and check processing services. Encore maintains a sincere dedication to superior customer service and an honest and ethical approach to acquiring new customers. This vision has enabled Encore to become one of the fastest growing companies in the industry excelling in all aspects of merchant services. Encore Payment Systems is located at 3801 Arapaho Road, Addison, Texas 75001. For more information, visit http://www.encoreps.com , http://www.twitter.com/EncorePS or http://www.facebook.com/EncorePS