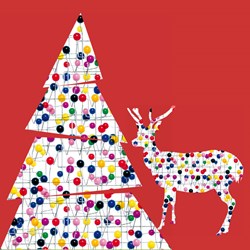 City of Industry, CA (PRWEB) December 27, 2013
With the year's end quickly approaching, EZModFurniture.com extends exceptional savings above and beyond their ordinarily good prices on modern furnishings. For those with holiday gift money to spend or businesses hoping to invest in furnishings before the year officially ends, the modern furnishings store online gives multiple options. Already offering $50 off on orders of $600 or more and $100 off on orders of $1000 or more, EZModFurnishings.com is a premier option for optimum style, convenience and affordability.
Items listed at reduced prices on the attractive site begin with the Bertoia Style Chair with white red or black pad. The highly stylized metal chair conformed to fit the shape of one's body is priced at $110. In the same design is the Bertoia Style Counter Stool which is on sale for $130 down from $242. The counter stool additionally comes with either a white or black pad for the seat. Truly a case of the more you buy the more you save, two Eiffel Wood Arm Chairs in white are priced at $165.99 down from $495. Their similar counterpart, the two Eiffel Molded Chrome Arm Chairs, are priced at $162.99.
Other beautifully modern items on the furniture site at a lowered price for year end sale is the Eileen Gray Style Side Table and the Molded White Plastic Rocker which is normally listed at $380 but by taking full advantage of the sale, the item is $159.99. Rounding out the offerings is the always stunning in its transparent appearance, Clear Acrylic Ghost Arm Chair. The Ghost Arm Chair is normally listed at $419.99 but EZModFurniture.com offers the recognizable chair on sale priced at an extraordinary $135.
About EZMod Furniture:
EZMod Furniture is based in City of Industry, California and is a supplier of high quality furniture in the modern style. The company is as dedicated to affordable pricing as it is to the famous modernist designers and architects that have inspired their furniture pieces. Given to a Mid-century design influence, EZMod Furniture also offers its extensive catalog online and ships to clients anywhere in the United States free of charge.