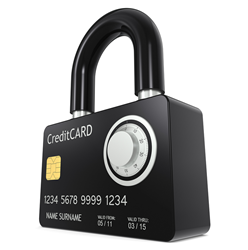 Simple 10 Step PCI Certification Process for North American Businesses Now Unveiled by the PCI DSS Experts at pcipolicyportal.com.
Dallas, TX (PRWEB) December 28, 2013
Follow the simple 10 step PCI certification process today from the PCI DSS experts at pcipolicyportal.com. Since 2009, pcipolicyportal.com has helped thousands of merchants and service providers in becoming PCI DSS compliant quickly, cost-effectively, and in a comprehensive manner. What businesses need is a simple, no nonsense process for becoming compliant with the Payment Card Industry Data Security Standards (PCI DSS), and that's exactly what pcipolicyportal.com offers.
The simple 10 step PCI certification process consists of the following:
1. Determine Appropriate Merchant and Service Provider Level
2. Determine which Self-Assessment Questionnaire (SAQ) to use.
3. Download the official SAQ Questionnaire and Attestation of Compliance (AoC).
4. Thoroughly Review the Applicable SAQ Questionnaire.
5. Purchase PCI Policies and Procedures from pcipolicyportal.com.
6. Get Compliant.
7. Conduct Vulnerability Scans and Penetration Testing, if Necessary.
8. Complete the Attestation of Compliance.
9. Stay compliant
10. Practice What You Preach
The simple, yet highly effective 10 step PCI certification process for North American businesses is incredibly flexible, scalable and cost-effective, and also comes complete with industry leading PCI Policies and Procedures.