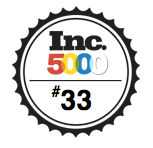 We have strong momentum heading into 2014.
Carlsbad, California (PRWEB) January 14, 2014
Zurple today announced key milestones reached in 2013. The key milestones included:
1. Surpassing 3,500 Realtors using its software to turn real estate leads into Conversations.
2. Placing #33 on the Inc 5000 list of fastest growing companies.
3. Partnering with Zillow to pioneer Zillow's TechConnect program.
4. Surpassing $9 million in annual revenue, with the bulk coming from its Conversations software rather than real estate lead generation.
5. Expanding the engineering team in Carlsbad.
Zurple CEO Robert Schulte stated, "2013 was a huge year. We have strong momentum heading into 2014. We intend to capitalize on it."
Company co-founder Ryan Owen stated: "We used to be viewed as a real estate lead generation company. I am pleased to see our revenue breakdown strongly reflects we are a software company."
An industry expert who regularly reviews Zurple stated: "I have no Zurple complaints. The company's performance in 2013 was outstanding. For young companies, good fortune often snowballs. That is what I expect from Zurple moving forward."
About Zurple, Inc.
Zurple was recently recognized as #33 on Inc.'s fastest growing companies list, with three-year growth over 7,000%. Zurple software analyzes the click stream behavior of real estate leads. It then uses insights gained from the analysis to start conversations between the lead and Realtor.