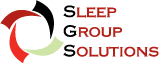 I always keep in mind that everyone sitting in the audience wants to learn systems that they can bring back and easily implement in their practices.
(PRWEB) December 27, 2013
An Institute of Medicine report found that an estimated 50-70 million Americans suffer from chronic sleep disorders, including sleep apnea. Through intense CE training programs, dentists are quickly becoming the small group of practitioners stepping up, to take on the dangerous bedside killer, Obstructive Sleep Apnea (OSA). Dental sleep medicine expert Dr. Marty Lipsey lectures with Sleep Group Solutions, and instructs fellow dentists how to implement a proper sleep protocol, structured around evidence-based knowledge. Dr. Lipsey's upcoming Dental Sleep Medicine lecture with Sleep Group Solutions will be on January 10-11 in San Francisco, California at the Hilton San Francisco Bayfront.
Dentists from around the world are attending dental continuing education courses focusing on the dental treatment of snoring and sleep apnea. Dental sleep medicine education company Sleep Group Solutions has instructed thousands of dentists on implementing a proper sleep protocol. Modesto Dentist and Dental Sleep Medicine expert Dr. Marty Lipsey is no stranger to airway issues or Dental Sleep Medicine protocols. Creating Dental Sleep Med Systems, which provides systems and solutions for insurance and billing in a Dental Sleep Medicine practice, Dr. Lipsey has a complete understanding of sleep, and provides a superior, in-depth lecture experience. "I always keep in mind that everyone sitting in the audience wants to learn systems that they can bring back and easily implement in their practices. We not only do that on a clinical level, but I lay out a step by step financial and medical insurance strategy that everyone can follow," says Dr. Lipsey on his presentation style. "We've done this in our own practices for 8 to 9 years and can teach other teams so they don't have to reinvent the wheel." Dr. Lipsey will present numerous case reviews, discuss insurance and billing, technology, oral appliances, and home sleep testing.
Common symptoms and signs of OSA include acid reflux, irritability, morning headaches, high blood pressure, hypertension, scalloped tongue, and daytime fatigue. Identifying these correlations and seeking testing and treatment has proven to be life saving. "I am an advocate for sleep health awareness because we have seen so many patients in so many practices that desperately need this treatment," mentions Dr. Marty Lipsey, "By the end of the lecture, you may be an advocate, too!"
To increase existing knowledge of dental sleep medicine, or to learn it for the first time, attending a dental continuing education course with Sleep Group Solutions is a great starting place. For dental professionals interested in learning live with Dr. Marty Lipsey, please register for his upcoming course in San Francisco on January 10-11th. Other SGS upcoming courses for 2014 include:
Washington, D.C
Ft. Lauderdale, FL
Las Vegas, NV
St. Louis, MO
San Diego, CA
Atlanta, GA
New Orleans, LA
Charlotte, NC
Full Schedule
About Sleep Group Solutions
Sleep Group Solutions is an airway diagnostic technology company serving the needs of physicians and dentists interested in screening, diagnosing and treating sleep apnea and other upper airway disorders. Sleep Group Solutions offers the latest screening and diagnostic equipment solutions for patients with allergy, sinus congestion, rhinitis, deviated septum, nasal polyps, snoring and sleep apnea. SGS offers the most comprehensive dental sleep medicine CE seminars in the industry focused on teaching dentists the protocols needed to make the treatment of snoring and sleep apnea part of their practice. Sleep Group Solutions offers sleep study interpretation, oral appliances (Norad Boil & Bite, Respire), online directory 1800SleepLab.com and online marketing for CPAP Intolerant patients. SGS is the manufacturer of the Eccovision Systems Rhinometer and Pharyngometer, and offers Home Sleep Testing devices from Watermark Medical.