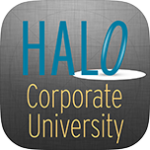 "This level's the playing field for most U.S.-based IT organizations," said HALO's Brian Broumas. "More organizations can now access important Cisco training and expand their capabilities."
Roseville, CA (PRWEB) December 28, 2013
Cisco certification courses and certifications are now available through HALO Corporate University for non Fortune 500 companies. These are designed for IT training, which often costs thousands of dollars, for Cisco based equipment and infrastructure. HALO includes training coursework, mentoring services, and test preparation for a much lower fee.
With Cisco training, companies not listed on the Fortune 500 can still receive the same training for their technicians and engineers. Courses are available for as low as $497 and also include online books, exam vouchers, and additional bonus content. A+ Certification, Network+ Certification, Server+ Certification, and Security+ Certification are all available now.
In addition, companies can sign up for CCENT Certification and CCNA Certification, while CCNP Certification is also provided at a total cost of $797. A CCENT course provides the skills and knowledge to install, operate, and troubleshoot branch networks and their security for small enterprises. The CCENT program covers the routing and switching of LAN emulation networks which use Cisco equipment, while CCNP coursework for experienced networking specialists builds advanced support and engineering skills.
For each course, descriptions of the career objective, prerequisites, requirements, topics, and specific test preps and vouchers are listed. HALO provides a simple shopping cart like interface for ordering its certification courses online. Businesses and their IT employees can therefore find the certifications they need to grow and advance.
"This level's the playing field for most U.S.-based IT organizations," said HALO's Brian Broumas. "More organizations can now access important Cisco training and expand their capabilities."
Tools for organizations to establish their own internal corporate university are provided. With the Cisco certification courses, IT professionals can further develop their skills and expertise on complex networks and managing and troubleshooting them. The courses help to make them a valuable asset to their companies and earn higher salaries.