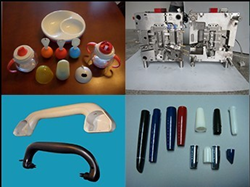 (PRWEB) December 28, 2013
Wuxi Glory Plastics, a long-lasting China injection moulder, is an industry leader when it comes to the retail of plastic injection moulds and custom made moulds. Recently, the company has launched a special offer on all its state-of-the-art products. All its moulds are available with great discounts now. What's more, the CEO of the company has expressed New Year's greetings to worldwide clients.
The CEO states, "We are happy to launch the special offer. All our items are brand new; they will work well in high temperature and enable manufacturers to produce high performance parts. We have determined to make more useful items for customers from all over the world. We will continue to do our best to exceed customer expectations."
"As everyone knows, the year of 2014 is coming soon. I am very excited. I'd like to say 'thank you' to all our old and new customers. On the occasion of the New Year, I extend to you and yours our warmest greetings, wishing you a happy New Year, your family happiness and your career greater success. Please accept my sincere greetings," he adds with a smile.
For additional information, the company has a huge selection of plastics products for sale, including injection moulds, plastic auto parts, plastic closures, EIFS washers and so on.
About Wuxi Glory Plastics
Wuxi Glory Plastics specializes in developing and manufacturing of custom moulded plastic product by taking advantages of the relatively low labor costs in China. It has most experienced workers in China. If you're looking for product design, engineering, prototyping, and mass production, Glory plastics can always find a solution for you. For more about our products and services, please visit: http://www.plastics-moulding.com.