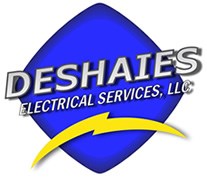 We always offer a high level of service and expertise to our customers, enabling them to benefit from peace of mind
Severn, MD (PRWEB) December 27, 2013
A specialist electrical services contractor, Deshaies Electrical Services, is now offering its customers access to around the clock services to deal with emergencies. The electrical contractor caters for both residential and commercial customers, offering a wide range of services to meet the needs of the client.
The Severna Park electrician is a full service electrical contractor offering access to a range of affordable services for homeowners and businesses. Its services to the commercial sector include working on new constructions and tenant fit outs. Using qualified and skilled electricians, Deshaies Electrical Services is able to offer services ranging from complete rewiring of homes and business premises through to security lighting, ceiling fans, and other electrical work.
The availability of the emergency service means that those who find themselves facing an emergency out of normal hours will still be able to contact the company and have an expert come out to get the problem resolved. As part of the around the clock service, there will be an expert engineer on call who will discuss the problem over the phone with the customer at no charge. If the problem cannot be resolved over the phone, the engineer will come out to the property in order to take a look at the problem and get it resolved.
An official from Deshaies Electrical Services said: "We always offer a high level of service and expertise to our customers, enabling them to benefit from peace of mind. With our around the clock emergency service we hope that our customers will be able to enjoy even greater peace of mind, as they can access expert technicians at any time of the day or night in the event of an emergency. We will always do our best to resolve the issue over the phone at no charge to the customer but if this cannot be done we will send out an expert right away."
To find out more, please visit http://deshaieselectricalservices.com/.
About Deshaies Electrical Services
Deshaies Electrical Services is a full service electrical contractor offering day to day and emergency services to the residential and commercial sectors.
Contact information
Deshaies Electrical Services
762 Rosewood Rd
Severn, MD 21144
United States
Phone Number: 301-355-2175