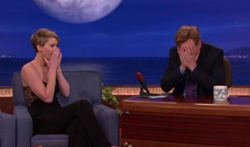 (PRWEB) December 27, 2013
Recently, a UK company EFEELINK has launched a set of adult toys, which can help long-distance lovers or couples make love. Moreover, the company has shared its experience with its customers, hoping to relieve the embarrassment of using sex toys.
"Some sex toys are particularly popular among users for their good-looking appearance, which is based on their ergonomic design" Stated the CEO of the business. "All EFEELINK pleasure objects have combined innovation of science and technology with intuitive design. An Efee cup looks like a cup. When it is put on a table, many people may think it is just a normal cup."
"So there must be so many people like Jennifer to face the embarrassment, yet EFEELINK had figured it out. With the features of remote sex and privacy model, we believe that people like Jennifer should love the toys," says, the CEO.
Mark, an engineer of EFEELINK, states, "In today's life, many people pursue the diversification of sexuality, which may be the inevitable result of the development of civilization. EFEELINK took account of many users and designed the products like a work or art rather than a sex toy. "
EFEELINK products feature text chat, voice chat, and video chat. Simply speaking, two lovers can remote control each other. And with real-time HD video, they can enjoy the intimate time face to face. They can have a strong sense of reality through the real-time HD video as well. In the process of using, the man just needs to increase the action; the woman, separated by thousands of miles, can feel a strong tremor. This happens as if the two lovers stayed together.
About EFEELINK
EFEELINK, a UK company, is devoted to designing and creating innovative adult products based on modern science and technology. The company wants to help its clients worldwide find the right high-quality products to meet their individual desires. Visit http://www.efeelink.com/ for more details.
Follow EFEELINK at:
Facebook: http://www.facebook.com/efeelink
Twitter: http://twitter.com/efeelink