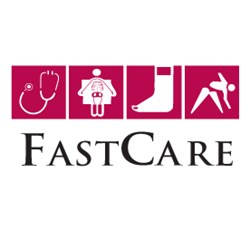 (PRWEB) January 03, 2014
FastCare, a Miami Beach Urgent Care center, is now offering preoperative physicals for patients with upcoming surgeries.
The purpose of a preoperative assessment is to determine if a surgical procedure poses any threats to a patient's well-being and, if so, make necessary safety preparations to improve the patient's chances for a successful surgical outcome.
Depending on the type of surgery scheduled, Fastcare's doctors will determine the type of tests which need to be performed. Two specific areas tested are cardiac and respiratory.
Many preoperative physicals involve reviewing a patient's medical background such as; if they are allergic to anything and if they have had any past operations.
The type of surgery determines when a preoperative physical needs to be completed. Some examinations need to be scheduled weeks in advance while others can be done the day before the patient is scheduled for surgery.
When a patient has a preoperative physical, the urgent care Miami staff ensures the patient is also mentally prepared for their operation.
During an examination, patients are welcome to ask questions regarding the procedure. Before the examination is finished, patients should be well aware of what their procedure will entail, how much pain they may feel, how to manage pain, and have an estimated recovery time-frame.
Patients and families who are prepared psychologically tend to feel more confident going into surgery.
About FastCare Emergency Walk-in Clinc:
Since 2004, FastCare Urgent Care in Aventura has been serving local communities within the Miami area.
When injuries happen, it is imperative all wounds receive immediate treatment in order to prevent any further damage.
The urgent care medical facility is an excellent alternative for non life threatening injuries verses waiting in an emergency room behind a long line of patients, or scheduling an appointment with a family physician who may not be immediately available until the next business day.
Open 365 days a year, with no required scheduled appointments, being seen by a physician is easier and quicker then ever!
In addition to fast, urgent care treatment; Fastcare offers a variety of preventive services in terms of vaccines and basic physicals to ensure patients maintain their health.
FastCare Miami Urgent Care Center is the area's employer preferred medical facility for employee physicals, drug screenings, and treating workplace injuries.
Known for employing the best doctors that Miami Beach has to offer, FastCare medical staff is able to diagnose and handle injuries, illnesses or other physical complications within a timely manner.
The walk in clinic facility accepts most private insurances and contracted with all Workers' Compensation Insurance Companies. Therefore, patient's first visits to the FastCare small emergency medical clinics could save them money as a result of lower co pays and charges.
For more information, contact FastCare directly by calling 1-786-923-4000 or visit myfastcare.com.