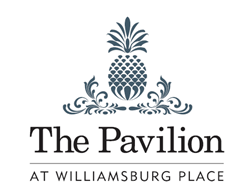 Williamsburg, VA (PRWEB) December 28, 2013
The Pavilion at Williamsburg Place, a leading Virginia Psychiatric Hospital, often sees a surge of depression related cases during the holidays. This can be triggered by additional stress caused by overextended social calendars, family-related conflicts, or the reflection as another year officially comes to a close. The Pavilion has responded by releasing tips to help cope with the conditions that can trigger depression or anxiety.
Top Five Tips to Prevent Holiday Stress and Depression
1. Don't Compare Against Unrealistic Expectations
Don't compare your celebration of the holidays with what you see on social media or even the way you've done so in the past. Focus on togetherness rather than the notion of perfection.
2. Acknowledge Your Feelings
Loss or separation from loved ones can be traumatic but know that it is normal to feel grief.
3. Accept Family Members as They Are
Put aside grievances temporarily and concentrate on positive characteristics. They will be likely to take note and do the same.
4. Stay Healthy
Overindulgence of food and alcohol is commonplace and can create a sense of guilt. Avoid this behavior by balancing holiday parties with trips to the gym, health meals and observation of intake.
5. Seek Professional Help If You Need It
If you feel yourself in an unusual state of anxiety or depression you should always talk to your doctor or a mental health professional before symptoms increase. Those interested in a psychiatric evaluation in the Virginia-area may call 1 (800) 582-6066 or visit PavilionWP.com for an immediate assessment.
About the Pavilion at Williamsburg Place
The Pavilion at Williamsburg Place is a 57-bed, 33,500 square foot psychiatric hospital primarily serving residents, 18 and over state-wide who require acute short-term stabilization from mental health issues. The Pavilion features a 22-bed Geriatric Unit designed to serve the older adult population with acute psychiatric needs. Additional specialty programs are being designed to treat active duty military and dependents. The Pavilion is accessible to individuals, providers and families 24 hours a day, 7 days a week.
To learn more, visit http://www.pavilionwp.com.