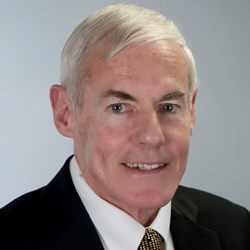 "Mentair Group is very lucky to have someone with Ken's experience and abilities," said Nathan Predoehl Mentair's Executive Partner. "Ken has a passion to share with others what he has learned about safety over his exemplary career."
Phoenix AZ (PRWEB) December 30, 2013
Ken Coffland received a promotion to "Lead Auditor" with Mentair Group. "He will be qualified to serve as a lead auditor for us when conducting International Standards for Business Aviation Organization (IS-BAO) registration audits," said Nathan Predoehl, Mentair Groups' Executive Partner. Mr. Coffland earned the qualification with Mentair Group by completing the International Society of Safety Professionals (ISSP) Auditor Training Course and working with Ms. Sharon Grey (Managing Partner for Mentair Group) as an apprentice while conducting IS-BAO Registration Audits. He joined the Mentair Group last spring and still serves as their Helicopter and Human Factors Adviser.
Mr. Coffland (Commander, USCG Retired) conducted over 4100 flight hours of search and rescue, logistics, drug interdiction, fisheries, law enforcement, training and marine environmental missions during his over 20 year career in the US Coast Guard. As a Helicopter Aircraft Commander, he responded to numerous maritime & on-shore emergencies including: hurricane operations, aircraft disasters, vessels sinking, medical evacuations, the Mariel (Cuban) boat-lift response and MS Princendam (cruise ship) fire. Other duties included: Chief of Aviation Life Support, Aviation Rescue Swimmer Program Manager and Emergency Medical Technician Program Manager while serving at Guard Headquarters in Washington, DC. During his years of flying search and rescue in Alaska, he also worked closely with the University of Alaska and the Alaska Marine Safety Education Association to develop and provide acclaimed survival training programs for fishermen, military, law enforcement and civilian groups. He has personally taught survival and emergency procedures courses to offshore oil workers in the US and China, NATO military personnel in the Scandinavian Arctic, Antarctic research support personnel and aircrews (corporate, commercial airline, medevac and military) throughout the continental U.S. and Alaska.
Our plan is to have Ken develop training courses for both Emergency Response and a common sense approach to Survival Preparedness in the very near future. Mr. Coffland has a great deal of experience in the instructing area too, and we want to give him the opportunity to continue with any projects that he wants to pursue related to safety.
About the Mentair Group:
Mentair Group is an International aviation safety and quality auditing group. Sharon Grey and Nathan Predoehl co-founded Mentair Group to utilize their diverse aviation backgrounds and more than 50 years combined practical experience into a single organization. Their solid base of knowledge benefits all of their clients regardless of the size of their operation. They conduct audits based on internationally recognized standards for safety and quality management systems. Their training programs are focused to help safety and quality auditors perform the audits required by all safety and quality management systems. Their offices are located in Omaha NE and Phoenix AZ.