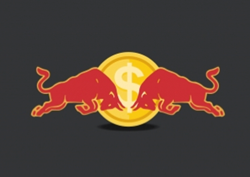 Washington Twp, NJ (PRWEB) December 30, 2013
While 2014 promises to not be without its fair share of challenges, small businesses stand to triumph in some serious ways that big brands simply cannot. Graphic D-Signs, Inc., an advertising agency that caters exclusively to small businesses nationwide, believes that a great opportunity in 2014 exists to crush the corporate competition.
This past year saw a much greater spotlight on small, yet powerful brands hitting it big and garnering some serious klout. A greater emphasis was put on understanding the digital landscape and the tremendous rewards it can potentially yield. The coming year is bound to show an even greater effort in online branding, advertising, and social media engagement.
Small businesses must start to think more seriously about a social media strategy. The constantly-evolving channels show no signs of relenting, so businesses would do well to hire an expert or agency that can provide insights or content creation on their behalf.
Next, small businesses need to make sure that every digital manifestation of their brand is in sync and integrated into their overall brand. The vast number of online businesses and services make differentiation one of the hardest and yet most vital components of a successful business. Having a channel that misrepresents your brand will only hurt your customers' expectations.
Lastly, Graphic D-Signs, Incs. recommends a responsive design for your website. With the growing emphasis on e-commerce and mobile content, having a responsive web design that adequately adapts to the display could be the critical difference between a lead becoming a conversion or not.
Graphic D-Signs, Inc. is a New Jersey-based advertising agency that offers full service capabilities, from logo and web design to social media management.