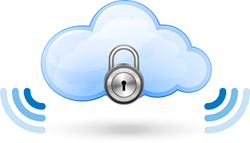 Our clients are not waiting on the solution to come, they already have it...
Alpharetta, GA (PRWEB) December 30, 2013
The power of the D1 Suite http://www.digitalonereports.com/solutions/d1-suite grows as DigitalOne's Radiology Exchange allows radiology imaging centers to automate and integrate the process of sending reports as well as receiving orders from referring physicians. RIS and PACS serve a specific purpose but have relied on costly and complex HL7 for addressing interoperability. The goal of HISP's is to make the Direct Message Platform the standard for connectivity as well as the delivery mechanism for clinical documents exchanged between providers. However, as DigitalOne invests R&D resources into Direct Messaging to enhance its D1 Suite capability, discussions with multiple EMR vendors indicates slow adoption of the Direct Platform, if at all. The time for connectivity is now and DigitalOne has developed a global distribution tool for delivering results and receiving orders between imaging centers and their referring physicians that works with technologies available today.
Imaging centers and radiology groups, the clients of DigitalOne, use a combination of tools to help the referring community meet Meaningful Use requirements and the imaging centers are rewarded with operational efficiency and increased referrals.
As Steve Howard, Director of Sales and Marketing for DigitalOne, explains, "Our clients are not waiting on the solution to come, they already have it. Connectivity is a priority for our clients and waiting for their RIS vendors or the EMR vendors is just not an option. At a time when reimbursements are lower, costs are higher and the competition is greater; separating a facility from the competition is critical, now".
DigitalOne has deep roots in radiology and has been involved in the development of healthcare software solutions since the 1990's. DigitalOne is committed to working with imaging centers, hospitals and vendors to achieve interoperability. Currently, DigitalOne has imaging center clients across the country ranging in size from one location performing 5,000 studies up to multiple locations in multiple states performing over 650,000 studies annually.