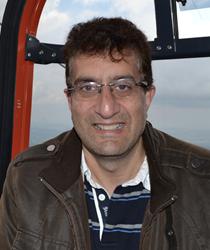 By educating our patients and the public, we are contributing to the reduction of cavities, gum disease, and mouth cancers.
(PRWEB) December 29, 2013
Tariq Drabu, dentist and owner of the renowned Langley Dental practice in Middleton, Manchester, was speaking recently in response to a recent article published by The Dentist website. The article states that findings from a recent survey have highlighted the need for more education in dental care. This need, the survey suggests, is required at a public health level.
Tariq Drabu who believes strongly in helping people to care for their teeth and gums by educating them properly. He does not see his role as just a dental practitioner, but also as a teacher who can show and advise patients on how to care for their teeth effectively, and prevent serious problems from developing. The article he was referring to can be read here.
Tariq Drabu, is a dentist in Manchester to hundreds of families, and a mentor to countless postgraduate students. He believes that by educating the public, we will be improving the oral health of the nation, as well as preserving the precious financial resources of the dental services and the NHS. He understands the difference to health that good oral hygiene can make.
He said, "By educating our patients and the public, we are contributing to the reduction of cavities, gum disease, and mouth cancers. This will save money, but more importantly, it will save lives. The survey found that 38 percent of people, surveyed from all over Europe, would develop tooth decay, and 72 percent believed that not enough is done to prevent it by providing the right education."
Tariq Drabu, a family dentist to thousands of families during a career spanning nearly three decades, understands the importance of early oral health education. He has previously spoken up about the importance of teaching our young children to brush their teeth and about good oral hygiene at all ages. He believes that even more can be done.
Tariq Drabu feels he can make a significant contribution, "In my practice, we still treat many patients who are suffering painful dental problems, all of which could have been prevented with early education on oral hygiene. My staff and I are dedicated to doing all we can to teach people about oral health. It takes very little time and money to maintain healthy teeth and gums. Regular cleaning, check-ups and proper care really can prevent dental disease and decay from developing."
The survey also stated that nearly one fifth of respondents had admitted that they had a lack of understanding about how to effectively prevent tooth decay. Tariq Drabu, dentist and mentor to hundreds of people, said, "This is a shocking statistic. Clearly, more needs to be done to ensure that people are given the information and guidance they so obviously need and want. We are failing the public if such a percentage of people feel they do not understand the importance of good oral health. The current NHS dental contract does not have any preventative focus although we are promised as a profession that the forthcoming NHS contract will have prevention and quality at its core."
Tariq Drabu, as dentist and owner of Langley Dental Practice, has pledged that he and his staff will do all they can to educate patients and their families on the benefits of good oral care.
About Dr Tariq Drabu
Dr Tariq Drabu is a highly experienced and well known Manchester dentist and GDC registrant. He is accredited as a Specialist in Oral Surgery by the General Dental Council. Dr Tariq Drabu practices at his Langley Dental Practice in Manchester. Dr Drabu is a leading name in dentistry, with 25 years' experience in both general practice and hospital dentistry. Dr Tariq Drabu is also the Clinical Lead Dentist for Oral Surgery Clinical Assessment and Treatment Services at NHS Heywood, Middleton and Rochdale. He is a specialist staff member at The UCLan Dental Clinic.