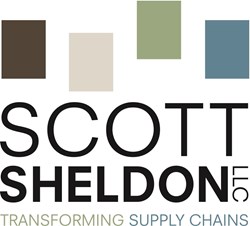 Supply chain improvements should be integrated at the front end of the healthcare market...
Medina, OH (PRWEB) December 27, 2013
Scott Sheldon explained the reality of the supply chain in the healthcare space with their comparison to the rise and fall of the U.S. auto and steel industries in part one of The Healthcare Roller Coaster. Part two dives deeper into the scope of providers, distributors, and manufacturers while simultaneously bringing possible futures involving 3D printing to life.
Click here to read the full white paper; below are some excerpts.
Providers
What exactly does it mean to be "ready operationally"? One component of that readiness will be an accurate and optimized on-site inventory and a fulfillment system that runs with zero flaws. According to those providers that responded to part one of our paper, they are concentrating on controlling inventory utilization and optimization. Our subject matter experts in the field report that, on average, a 40% reduction in inventory is absolutely achievable.
Distributors
Given the sweeping change in these sector relationships and the continued drive for more profit, we wonder what the distribution business will look like on the other side of the healthcare roller coaster ride. Especially with the acceptance of additive manufacturing (3D printing) by providers bringing back the possibility of vertical integration – the role of distributors must change.
Manufacturers
Supply chain improvements should be integrated at the front end of the healthcare market, to optimize the drug development process, medical device manufacturing, and ultimately improving patient outcomes.
To read the full white paper click here.
About Scott Sheldon
Scott Sheldon, LLC is a global engineer of supply chain transformations across Healthcare & Life Sciences, CPG & Retail, and Manufacturing—and has been for over nine years. Their portfolio includes network optimizations, WMS implementations and clinical trial engagements for Multinational Healthcare Companies*, Pier 1 Imports, Rubbermaid and many other Fortune 500 companies.
PR121-ks