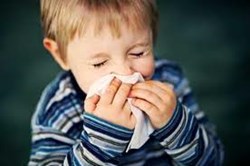 Scottsdale, AZ (PRWEB) December 30, 2013
The spring allergy season is just around the corner and many Valley residents who will be looking for furnace service in Fountain Hills, AZ will also want to find some relief from the persistent misery of such allergy symptoms as congestion, sneezing and itchiness. To help your home become an allergy-free haven, Scottsdale's AAA Cooling Specialists provide these tips for relieving allergies with HVAC solutions:
1. Install Indoor Air Quality Solutions: Of course the best way to prevent a reaction is to remove the allergens themselves. Humidity plays a major role in indoor air quality, as dry air fosters dust and overly humid air fosters the growth of mold. A whole-home humidifier can easily be attached to an HVAC system to ensure humidity levels are just right. Additionally, air purifiers are ideal for capturing and killing particles including allergens, viruses, bacteria and pet dander. Choosing a system with a high efficiency filter will lead to better results.
2. Clean the Duct System: Years and years of airborne particulates and dust accumulate inside a home's duct system. When the heating and cooling system is used, these particles spread throughout the home via the vents. An HVAC professional can easily clean these ducts and look for other air quality problems such as mold. If necessary, a UV lamp can be implemented to kill mold spores and prevent further circulation.
3. Dust and Vacuum Frequently: Keeping the home clean is another simple way to reduce the spread of allergens and relive symptoms. Allowing dust to sit on indoor surfaces or lurk in carpets can irritate allergy symptoms quite easily. Dusting and vacuuming regularly, once or twice per week, will help to remove them. Some vacuums even implement HEPA filtration technologies to kill irritating airborne particles. Be sure to wear a protective mask while performing these tasks to avoid a severe reaction.
For more information on how to improve the air quality in your home or to schedule a home consultation, contact AAA Cooling Specialists at 480-389-3019 or visit http://www.aaacoolingaz.com.
About AAA Cooling Specialists:
AAA Heating and Cooling Specialists is the leading expert in Heating and Cooling in Arizona. With an emphasis on energy efficiency and a mission to keep customers comfortable, AAA has been in business since 1979.