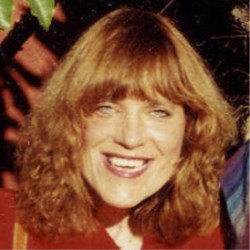 Children's fears are very serious and it takes care, patience, and consistency from loving parents to help the child conquer his or her own fears.
San Diego, California (PRWEB) December 29, 2013
Dr. Joanne Wendt, a licensed clinical psychologist based in San Diego, has treated many children with anxiety disorders during her 27 years of practice. Anxiety can be debilitating for children, who often don't have the skills to cope with their fears. These tips, provided by Dr. Wendt, can help parents teach their children to manage anxiety effectively and can help children become empowered, independent adults.
1. Refrain from showing excessive love and affection when a child is overly fearful. While it's important for parents to give children love, attention, and affection, responding to fear in this manner creates dependency in children. A parent can best help a child overcome a fear by teaching the child to question whether or not the fear is valid.
2. Teach relaxation skills to the child. A child should repeat a special word, phrase, or affirmation like, "I love myself" or "I am calm," while breathing slowly for twenty minutes, twice a day. He or she should then try progressive muscle relaxation, tensing and relaxing the body's muscle groups, and should take deep breaths through the nose, breathing out slowly while thinking of fun activities. These skills must be practiced every day to be helpful.
3. Try systematic desensitization. A child makes a list of his or her fears, ranking them from worst to least scary. Starting with the lesser fears, the parent breaks down the process of doing that behavior into small steps toward accomplishing the behavior. While using the practiced relaxation skill, the parent has the child do each step toward the feared behavior, rewarding the child with praise and a fun activity or privilege for each successful step. It's important to use praise, activities, and privileges as rewards, instead of money or material things. Be consistent with the reward system and patient. Overcoming these fears takes time.
4. If there's tension in the family, consider family therapy. Children tend to be very reactive to stress. Although a child might display fear toward something unrelated to the family, the underlying issue may be fear of abandonment or fear of not living up to parental expectations, or the child may feel that by becoming the "sick" child, he or she takes the focus off other family problems.
5. Parents should resolve any personal anxiety issues. The child may model the parent's behavior and imitate this fear.
6. Remove caffeine from the child's diet. Caffeinated products tend to overly stimulate the system, which can lead to anxiety.
7. Consider medication, but only as a last resort. Medications can have unwanted side effects.
Dr. Wendt states, "In summary, children's fears are very serious and it takes care, patience, and consistency from loving parents to help the child conquer his or her own fears. The child will then be left with a sense of empowerment and an independent spirit to handle and cope with obstacles that get in his or her way." Additional resources for co ping with fears and anxiety can be found on Dr. Wendt's website.
About Joanne J. Wendt, Ph.D.
Dr. Wendt is a Clinical Psychologist who for 27 years has been helping individuals, couples, and families find peace and harmony in a respectful and caring atmosphere. She specializes in relationship issues, depression, and anxiety. Dr. Wendt's goal is to help her clients discover the strength within them to achieve their highest possible potential. Her approach to the therapeutic setting is one of optimism and great respect for an individual's readiness to meet difficult challenges and gain a greater understanding of who he/she aspires to be. Visit her online at http://drjoannewendt.com.