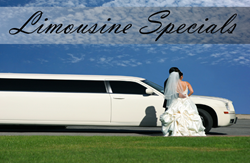 Orange County, CA (PRWEB) December 29, 2013
Orange County Limousine Rentals has just introduced their newly revamped website that makes it easier for clients to find and retain the limousine services they are looking for. The re-designed website literally jumps off the page with a sleek and stylish design that lets the viewer know right away that they are dealing with a professional and knowledgeable company. A spokesperson for the firm introduced the revamped website and said, "We felt it was time to give our website a new look and to better reflect the luxury car services we provide."
When visitors come to the new website they will be met with an image that evokes the sophistication and sexiness the company wants to put forth. Immediately the visitor understands that for their perfect night on the town they have come to the right company for their limousine service.
From there, the site visitor can browse through a website that was designed with the user in mind. Researching the various types of vehicles and contact the company for services takes only moments and the site gives the reader all they need to make an informed decision. A click on the "Limo Services" section gives visitors a comprehensive list of all of the limousine services offered as well as a list of the service areas that are covered when they contract for that service.
The website also offers information about the company and an innovative blog where clients can go to learn about the issues and trends in the limousine rental industry. To learn more, visit the newly re-designed website at http://orangecountylimousinerentals.com or call 888.722.2202 toll free to speak with a company representative. Orange County Limousine Rentals also has a presence on Facebook, Twitter, YouTube, and LinkedIn.
###