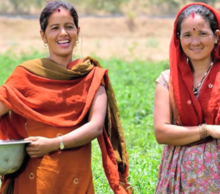 In Nepal, people harvest herbal remedies straight from the forests and mountains where they live,
Kathmandu, Nepal (PRWEB) December 29, 2013
"In Nepal, people harvest herbal remedies straight from the forests and mountains where they live," explains Shane Zisman, environmental lawyer and advocate, and the American Coordinator of Healing Herbs Nepal. These herbs are part of Nepal's centuries-old indigenous ayurvedic healthcare system, which emphasizes disease prevention through proper diet and life style. Medicinal herbs are used both to boost immunity and to treat disease when it arises.
"These remedies have become increasingly popular around the world," Shane explains, "and as a result, Nepal's native herbs are being harvested to extinction. Unfortunately, the money from the harvest goes mostly to middlemen rather than to benefit Nepali farmers."
Healing Herbs Nepal is designed to address these problems by transforming an exploitative and environmentally degrading medicinal herb trade into one that:

Protects Nepal's endangered medicinal herbs by training herb collectors to farm herbs using organic and agro ecological methods rather than picking them from their native habitat;
Elevates farmers out of poverty by training them in a new livelihood - sustainable herb production; and
Protects farmers against exploitative industry practices by:
Providing training on holistic wellness programs (e.g. meditation, yoga, etc.) and financial and farm management;
Organizing farmers into cooperatives for collective bargaining and to cut middlemen out of the supply chain.
The Healing Herbs Nepal program will take place in two phases. In the first phase, the team will conduct a two-year pilot project on a 15-hectare plot of land in the Nepal village of Rajahar to demonstrate the economic feasibility of this program.
Once the two-year pilot project is completed, Healing Herbs Nepal will be well-positioned to attract the social impact investment needed to carry out the second phase - the engagement of hundreds of farmers to begin with and thousands of farmers as the program expands.
Funds raised via Indiegogo will be used to cover cultivation cost, HR expenses, operations, taxes, royalties, and duties.
Indiegogo Page: http://bit.ly/1cO8ttf