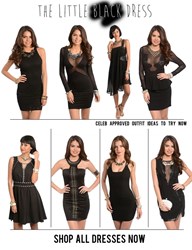 Fashion & Quality at the Best Price
Los Angeles, CA (PRWEB) December 30, 2013
The owners of Wholesalefashionsquare.com are happy to report their company has experienced the highest sales ever in the final quarter of 2013. Given the amount of competition that exists in the wholesale fashion market, this is great news for the company. While the company operates a physical fashion and jewelry store at 4927 Alcoa Avenue in Vernon, California, it has also built a large online store by selling discounted clothing to buyers everywhere.
Wholesalefashionsquare.com works with a large network of garment manufacturers and fashion importers in the Los Angeles metropolitan area to purchase clothes in bulk. Then, the wholesaler turns around and passes the savings onto virtual customers. The company's entire online business model is structured around convenience and guaranteeing the lowest prices to customers.
Customers find this company's online store design is easy-to-use and detailed enough to make purchasing decisions rapid and accurate. Each listed apparel item features a full-color photo, a complete product description, and relevant sizing information. If a customer wants to go online and buy a pair of lime green, cotton/polyester blend capri pants, she can do it on the store's website. If she places her virtual order at Wholesalefashionsquare.com before 12:00 noon Pacific Standard Time, she receives a guarantee that her order will ship the same day. She might pay a low price of $7.00 per unit for lime green capris in a package of six pairs. The website also informs her how many packages of lime green capris in her selected style are currently in stock.
With their recent successes giving them new records to beat in 2014, the owners of Wholesalefashionsquare.com would like to wish a Happy New Year and much success in 2014 to all of their customers. Using the online store to source everything from casual clothes to formal wear helps buyers save time and money.
Wholesalefashionsquare.com specializes in selling most types of apparel for misses, junior, and plus-size women and a sizeable selection of menswear. Other products include wholesale fashion jewelry, cosmetics, fragrances, and sunglasses. Shoppers can go online and find deals on each clothing or accessory item and take advantage of deeper discounts by purchasing in bulk.