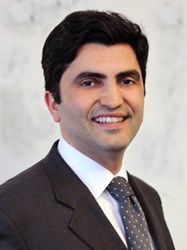 Performing cosmetic procedures on yourself or having them performed by an unqualified person is not worth the risk.
Beverly Hills, CA (PRWEB) January 03, 2014
Unsettling new reports suggest that of those who receive non-surgical cosmetic procedures, 4% of people perform the procedures on themselves, 13% have procedures performed by friends, and 11% have the procedures performed in salons or spas. Experts in the medical community, including renowned facial plastic surgeon Dr. Babak Azizzadeh, are speaking out against these "do it yourself" procedures and raising awareness on the dangers of undergoing cosmetic treatments without the expertise of a trained medical professional.
"Although there are many innovative cosmetic treatments that do not require surgery, they are still medical procedures that should only be performed by a licensed medical professional with years of training and experience," explained Dr. Azizzadeh.
Botox injections, laser hair removal, and chemical peels have all been reported to be common procedures that are performed at home or in salons. This risky behavior can lead to serious consequences, including allergic reaction, infection, or facial paralysis. If not administered properly or in the accurate dosage, Botox injections can cause the face to be unbalanced or drooping. In the most extreme cases, an inexperienced and untrained Botox injector can cause serious damage to the muscles and cause the patient to lose control of muscle movement or become paralyzed.
"Injectables like Botox have been proven to be safe and effective cosmetic treatments, but only when administered by a qualified injector. Patients should not put themselves in harm's way by turning to untrained and unreliable sources to receive cosmetic treatments," stated Dr. Azizzadeh.
At the CENTER for Advanced Facial Plastic Surgery in Beverly Hills, Dr. Azizzadeh is committed to ensuring that his patients receive the safest and most advanced non-surgical cosmetic procedures that are used to enhance and rejuvenate their appearance. As a board-certified facial plastic surgeon, Dr. Azizzadeh encourages all prospective patients to do their research when it comes to undergoing cosmetic procedures in order to avoid serious medical and aesthetic complications.
"Performing cosmetic procedures on yourself or having them performed by an unqualified person is not worth the risk. I hope more doctors speak out and encourage patients to make safe and informed choices about their options for cosmetic procedures," said Dr. Azizzadeh.
Dr. Azizzadeh is the author of five bestselling books, including the popular consumer guidebook Beverly Hills Beauty Secrets. He was recognized as a Beauty Expert in 2012, and has been featured in popular media outlets such asEntertainment Tonight, The Doctors, LA Times and the NY Times. Dr. Azizzadeh serves on the Physician Advisory Board of Sanofi-Aventis, Mysoscience, Mentor, and SkinMedica, and was awarded the RealSelf Top Botox ExpertsAward in 2011.
For more information, contact the CENTER for Advanced Facial Plastic Surgery at (310) 657-2203.