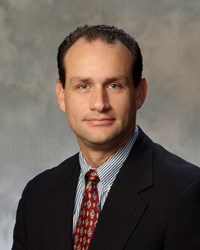 His leadership will undoubtedly serve to meet the needs of consumers and agencies in a collection industry faced with changing regulation.
Cedar Falls, Iowa (PRWEB) December 30, 2013
CBE Companies, a business process outsourcing (BPO) company, announced the new roles that Matthew Wolk, a member of its Leadership Team, will serve for DBA International (DBA):

Certification Program Council member
CFPB Rulemaking Task Force member
In both of the new roles, Wolk will serve the debt purchase and collections industries by providing leadership that promotes an environment that retains the best interest of consumers and agencies alike.
Wolk serves as the Managing Vice President of Operations for CBE Group, a subsidiary of CBE Companies that offers third-party debt collection solutions to those in the healthcare, financial services, telecommunications, education and utility industries nationwide. Wolk also serves as the Vice President for Argent Account Acquisitions, a passive debt purchaser.
"Matt offers a very unique mix of experience and skills that will be instrumental in the new roles he is serving," said Chad Benson, CBE's President and COO. "He has extensive knowledge and experience in the credit lending, collections, litigation and debt purchasing aspects of AR management," he continued, "His leadership will undoubtedly serve to meet the needs of consumers and agencies in a collection industry faced with changing regulation."
DBA International Certification Program Council Member:
The DBA International Debt Buyer Certification Program adopts standards for the industry to help ensure those certified are in compliance with state and federal requirements, appropriately respond to consumer complaints and inquiries, and application of industry best practices.
As one of 11 Council members, Wolk will represent the interests of third party collection agencies and the role they play in the asset acquisition process. The Certification Program's primary purpose is to certify companies' and individuals' who reflect compliance, consumer-centric action, and progressive leadership in the industry.
DBA International CFPB Rulemaking Task Force Member:
The DBA International CFPB Rulemaking Task Force was recently established to advise and assist in the development of DBA's response to the CFPB's Advanced Notice of Proposed Rulemaking (ANPR) and the forthcoming rules it proposes.
Wolk will join 14 others with diverse backgrounds to advocate for fair and equitable regulations that balance the legitimate interests of both the consumer and business communities.
"We are amidst major regulatory change in the collection industry for the first time in decades," said Wolk, adding, "During the process, it is vital that those of us in the industry work together to influence change. I commend DBA International for putting these two programs into place and am both excited and honored to be chosen as a part of both influencing teams."
About CBE Companies:
CBE Companies was formed in 2013 in an effort to expand in the marketplace and emerge as a BPO organization. Today, CBE Companies is the parent company of CBE Group, CBE Customer Solutions, and Argent Account Acquisitions.
The mission of CBE Companies is to make its customers better through a:

Focus on the deepest understanding of its customers' business
Innovative solutions that provide clear value in solving specific business challenges
Unique culture and investment in employee engagement