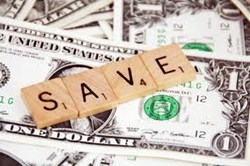 (PRWEB) December 30, 2013
According to the U.S. Department of Energy, space heating is the largest energy expense in the average U.S. home, accounting for about 45% of all energy bills. Many homeowners consider updating their home heating systems to save on utility costs, but instead of spending for a complete furnace repair Marion Illinois homeowners can still get energy savings with these tips from Bryant Comfort Heroes and the U.S. Department of Energy:

Clean air filters monthly and replace them regularly.
Check air ducts and heating pipes to ensure they are properly sealed.
Make sure air vents, baseboard heaters and radiators aren't obstructed by furniture.
Keep your curtains open during the day to let the sunlight in and naturally heat your home. Close them at night to keep the heat inside.
Use a programmable thermostat to set your heater back while you are away or asleep.
Seal your home and insulate the attic to help retain the home's heat. Up to 25% of a home's heat is lost through small cracks and holes throughout the home.
Seal air ducts and make sure they are insulated, especially in an unheated area of the home such as an attic or crawlspace.
Weatherstrip around doors and windows to keep warm air from escaping.
Set ceiling fans to spin clockwise to blow rising hot air down into the room.
For more tips on how to efficiently heat your home this winter, call Bryant Comfort Heroes at 1-800-428-4326 or visit http://www.bryantcomfortheroes.com. More energy saving tips from the U.S. Department of Energy can be found at http://www.energy.gov.
About Bryant Comfort Heroes:
Bryant Comfort Heroes are among the top Bryant Dealers in Southern Illinois and Missouri, providing exceptional HVAC services to both commercial and residential customers in their service areas.