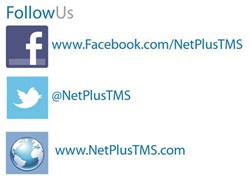 Gaithersburg, MD (PRWEB) December 27, 2013
NetPlus announces it has started educating the market place on new ways of looking at Telecommunications Expense Management (TEM). For over 25 years NetPlus has helped businesses and the federal government manage their telecommunications infrastructure and spending. One aspect customers have seen lacking in the TEM market place is the ability of TEM vendors to offer clients true insight into their telecommunications infrastructure and tools for managing that environment.
Most TEM vendors focus solely on invoice processing but this is only a small portion of the savings to be realized by clients. NetPlus has not only helped customers harness their true inventory by gathering data from the network but also asset data that is not on their telecom invoice.
"NetPlus has catered to government and commercial TEM needs for a number of years now. Our software has been essential in streamlining processes, recuperating costs, and providing vital insight into telecommunications networks and expenditures," said Matt Lewis, President of NetPlus.
An industry leading suite of products, NetPlus Telecommunications Management System helps clients tackle their telecom expenses while providing invaluable visibility into their network. NetPlus TMS enables businesses to take control of their telecommunications environment by managing all costs, processes, assets, network infrastructure, cable, phones, and more.
About NetPlus
NetPlus is a leading Communications Management solutions provider for both commercial and government entities. With over 25 years of experience NetPlus offers a suite of solutions for expense management, data validation, fault management, inventory tracking and control, provisioning, and more. Customers like Department of Defense, Department of State, United States Air Force, Avaya, Verizon, and the Pentagon utilize NetPlus solutions for the daily operation of their communications and data network. NetPlus is JITC certified and can be procured through Vanguard and GSA. Headquartered in Gaithersburg, MD, NetPlus is a division of Ventraq Corporation. For more information, visit http://www.NetPlusTMS.com.