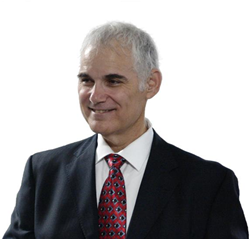 This event is powered up with two seasoned and extremely successful real estate investors who have invested both with and without their Self-Directed IRAs.
Phoenix, AZ (PRWEB) December 31, 2013
Jim Hitt, CEO and Founder of American IRA, will be a guest speaker at this event. Jim has over 40 years investment experience in all areas including the financing and acquisition of real estate, private offerings, mortgage lending, business's, joint ventures, partnerships and limited liability companies using creative techniques. Jim's developed, owned, and managed everything from single family homes to multi-unit commercial properties and million dollar business's. Jim uses his experience to educate people about the power of tax-free and/or tax-deferred investing with Self-Directed IRAs.
Richard Roop has been a full time creative real estate investor since 1996. Richard has taught thousands of real estate investors throughout the nation how to generate cash now, cash flow, and cash for later, regardless of what's happening in the economy. Richard has bought over 500 homes, manages millions of dollars in real estate and still actively buys and sells houses every month in Woodland Park, Colorado.
Attend this event to discover:

How to Get Motivated Sellers Calling
How to Get More Sellers Submitting Property Info Online
How to Get More Offers Accepted
How to Sell or Occupy Properties Faster
How to Build Buyer Lists
How to Raise More Private Money
How to Have Private Lenders Waiting in Line for Next Deal
How to Become a Marketing Pro
How to Create Winning Marketing Campaigns
How to Operate on a Shoestring Budget
How to Reduce Wasted Time, Money & Effort
How to Develop Positive Habits, Attitudes & Expectations
How to Delegate & Outsource Most of the Work
How to Generate Leads
How to Write Compelling Ads, Emails & Letters
How to Target the Most Qualified Prospects
How to Hit the Right People at the Right Time
How to Increase Ad Response
How to Track, Organize & Manage Leads
How to Convert More Leads into Cash Profits
How to Create Sales Presentations in Print
How to Get More Referrals & Repeat Business
How to Follow Up Systematically
How to Drive Free Traffic to Websites, Blogs & Online Ads
How to Get Ranked Higher with Search Engines
How to Increase Opt-ins
How to Make Money with Social Media
How to Create & Manage a Real Estate Website
How to Cash in on Mobile Marketing Opportunities
How to Find & Build the Best Mailing Lists
How to Handle Incoming Calls for Maximum Results
How to Select & Advertise in Offline Publications
How to Distribute Flyers and Send Postcards for Free
Click here for more information.
About:
American IRA, LLC was established in 2004 by James C. Hitt in Asheville, NC.
The mission of American IRA is to provide the highest level of customer service in the self-directed retirement industry. Mr. Hitt and his team have grown the company to over $300 million in assets under administration by educating the public that their self-directed IRA account can invest in a variety of assets such as real estate, private lending, limited liability companies, precious metals and much more!
As a Self-Directed IRA administrator they are a neutral third party. They do not make any recommendations to any person or entity associated with investments of any type (including financial representatives, investment promoters or companies, or employees, agents or representatives associated with these firms). They are not responsible for and are not bound by any statements, representations, warranties or agreements made by any such person or entity and do not provide any recommendation on the quality profitability or reputability of any investment, individual or company. The term "they" refers to American IRA, located in Asheville, NC and Charlotte, NC.