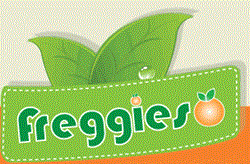 Sessler is now celebrating miraculous healing and health, without any help from conventional medicine.
Seattle, WA (PRWEB) December 30, 2013
In 1999 Jerrod Sessler found himself sick, overweight, and sitting in a doctor's office waiting for results that would alter the rest of his life. He had led a typical American life and it lead to an increasingly typical diagnosis for many Americans: Cancer. However, Sessler, CEO of HomeTask in Seattle, WA, pursued anything but the typical response when he rejected chemotherapy and opted to pursue a natural means of healing. Sessler remembered hearing about a plant based diet plan which advocates a return to the Garden of Eden. Fifteen years later, Sessler is now celebrating healing and health, without help from conventional medicine.
Of course Sessler has an opinion on the health care plans which he says are mainly "disease care" and not focused on health at all. He even documented his vision for how health care in America should work and shares that publicly here: http://www.freggies.com/health_care_solution.pdf.
Sessler's family, including his wife and three kids, joined him on the diet and lifestyle change journey after his bout with cancer. Sessler shared, "From when we started, it took us about three months to convert our kitchen and our pantry. I started drinking 32 ounces of carrot juice each day, and taking fresh green juice or juice powder each day. We immediately stopped eating meat and ate a lot of salads. In the first three months I lost 40 pounds, and in the fifteen years we've been doing this I'm down over 60 pounds. I feel better than I've ever felt in my life." Sessler now boasts that he "no longer sees doctors and is cancer-free today."
This passion for healthy living led Sessler to start Freggies, an organic food-service delivery business. Due to his diet, Sessler needed an economical supply of top quality, fresh, organic produce and specialty foods. As well, Sessler wanted to ensure that everyone was able to afford the cost of fresh, organic product—regardless of their status on the socioeconomic totem-pole—which is why he started Freggies in 2002.
Sessler now desires to share his story with the world so that others could become fit and healthy as well. Sessler has published three books related to health and fitness: Food Chains is his latest work where he unpacks the mental battles of living healthy in an unhealthy culture; Five Percent Chance is full of his story, how-to's and tips that he used to achieve health, and; The 5-Minute Workout demonstrates the body-transforming and easy exercises he used to get the body he always wanted. Those interested in learning more about Jerrod's story can visit http://hope4health.org/.
.
About Freggies
Freggies is a Seattle-area organic produce delivery service started in 2002 by Jerrod Sessler, CEO of HomeTask. The vision for Freggies emerged out of desperation as Sessler battled a terminal cancer diagnosis and needed an economical supply of top quality, fresh, organic, produce and specialty foods. Freggies provides year-round free delivery of local, organic, farm-fresh fruits, vegetables, and select specialty foods.