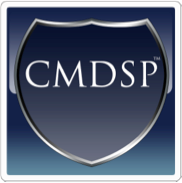 This new certification is intended for security professionals who work within the field of mobile devices, whether managing individual devices or an enterprise with multiple device types and platforms
Catonsville, MD (PRWEB) December 30, 2013
After 18 months of preparation and build-out, an entirely new certification for IT security professionals – rooted in the Mobile Device field – is set to launch.
The Mobile Resource Group announces the CMDSP (Certified Mobile Device Security Professional), the first Mobile Device Security Certification of its kind with a focus on a comprehensive understanding of smart phones and tablets and their software operating stacks – as well as connectivity to the enterprise. This credential will certify that the mobile device operator understands the risks and mitigations – from both a technical and policy perspective – for the use of mobile devices within enterprises, whether private corporations or Federal Agencies.
During the initial 4 months of the program, qualified candidates can achieve the credential by completing an experience assessment and earn the CMDSP without a formal examination. This select core group who receives the credential by passing the experience assessment will then be called to assist in developing examination questions for the formal examination process later this year.
Applications are being accepted starting today.
More about the Certified Mobile Device Security Professional Program:
This new certification is intended for security professionals who work within the field of mobile devices, whether managing individual devices or an enterprise with multiple device types and platforms.
The CMDSP Certification demonstrates that an individual possesses an underlying core body of specialized, in-depth knowledge of the described topic areas. While some topic areas may apply to all mobile operating systems (OS), this certification is designed to demonstrate competency with
Apple's iOS as well as Google's Android OS. Other operating systems (Symbian, Windows, RIM, etc.) are not specifically covered under this certification.
The certification is designed to demonstrate both technical and policy knowledge as it relates to mobile devices. Candidates should have an understanding of topic areas from "red team" and "blue team" standpoints, with familiarity regarding vulnerabilities and how to mitigate those vulnerabilities.