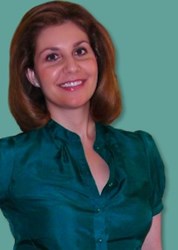 Cincinnati, Ohio (PRWEB) December 31, 2013
The holidays are over, but Freebie Finding Mom is still doling out gifts including her personal budget templates, budget calculator, and money problems advice. All of these great finds are available for free on her website, freebiefindingmom.com.
The new year is notorious for resolutions, but it really is the perfect time to whip those finances into shape. This year, as the confetti rains down, make a resolution that will stick! Freebie Finding Mom offers resources to make the rocky road of resolutions less painful to travel - thereby helping to ensure success. It's time to feel the burn and bulk up that savings account!
Start off by assessing financial fitness with Freebie Finding Mom's personal budget templates. The templates are great for managing monthly household expenses or planning an event. All of the templates can either be downloaded and printed or stored electronically.
If saving money in 2014 is a priority, move on to a little cardio. Freebie Finding Mom's monthly budget calculator is a great way to quickly (and easily) determine if the month is running at a surplus or deficit. It includes fields for all household expenses including utilities, personal care items and eating out and entertainment. She also designates fields for building an emergency fund, retirement and college savings and saving for a goal like a family vacation.
A little heavy lifting may be required if money problems are an issue. Luckily, Freebie Finding Mom is able to help with that as well. She offers her professional services to those in need - for free! She empowers Family CFOs to make smart money decisions and lift their family out of debt.
Financial fitness is an excellent goal to strive for; however, avoid extremes. Watch out for "savers on steroids" or those who become obsessed with saving money at the detriment of other facets of life. Those individuals may be suffering from a savings addiction. Freebie Finding Mom provides a simple five question quiz to help determine if professional help is needed.
As with physical fitness, financial fitness is a process. It doesn't happen overnight and there may be setbacks along the way. However, Freebie Finding Mom is always standing by to lend a helping hand. Here's to a happy, healthy and successful 2014!
Kelli Bhattacharjee, the Freebie Finding Mom, is a former investment professional with nearly ten years of experience. After graduating the top of her class and obtaining an MBA, she discovered her true passion is empowering others to better manage their money. She accomplishes this by sharing a generous helping of money saving advice along with fun daily freebies, coupons, and deals.