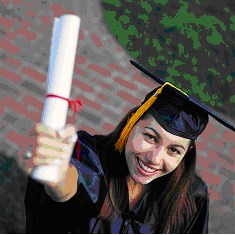 We are proud of our expanded roster of teachers available to provide tutoring in Naperville.
Naperville, IL (PRWEB) December 30, 2013
EleMental Learning, the Naperville area's leading provider of private tutoring and test preparation services, announces the expansion of its service offering in the Naperville area. With the addition of five new state-certified educators to its tutoring staff, EleMental Learning is now fully staffed to provide tutoring in Naperville across a full array of age ranges and subject matter.
"We have been on the hunt for the right type of educators to add to our existing core group of Naperville tutors," said Lori Skurka, M. Ed., Founder and CEO of EleMental Learning. "We are excited to be able to round out our roster to provide the high caliber type of tutor that Naperville families demand."
The recently added tutors are:
Matthew H.: Matthew has a Bachelor's degree from the University of Illinois and a Master's degree in Education from Aurora University. He worked in the newspaper industry before changing careers to become a teacher. He has taught reading, writing, math, science, and social studies in second grade and fifth grade classrooms.
Kathleen F.: Kathleen has a Bachelor's degree in English-with a minor in math-from UCLA, as well as a Master's degree in Education from DePaul University. She brings six years of experience as a junior high math teacher to EleMental Learning.
Catherine G.: Catherine has a Bachelor's degree in Education from McNeese University and has made substantial progress toward her graduate degree in special education. She has more than three decades of teaching experience at the elementary levels including stints as a reading specialist as well as a special ed teacher.
Nadia S.: Nadia recently graduated from DePaul University with a Master's degree in Elementary Education. On the language arts side, her specialties include reading comprehension, sight word development, fluency, and writing structures. She has also taught math and is familiar with the Everyday Math curriculum. In addition, she has worked with students with Autism.
Leslie M.: Leslie brings more than 15 years of teaching experience to EleMental Learning, and has both Bachelor's and Master's degrees in the field of Education. She works with students on reading comprehension, organization skills, and lesson preparation. She has experience tutoring students at all ability levels.
All of these Naperville tutors are state-certified teachers based in Naperville who are willing to provide tutoring at clients' homes for a reasonable hourly rate.
EleMental Learning is tutoring company founded in 2005 by a former Naperville teacher with the mission of providing tutoring services more customized than those offered by major name-brand tutoring centers, but with higher quality tutors than typically available in the word-of-mouth tutoring market.
For Naperville tutoring, employment and media inquiries, contact EleMental Learning at (630) 355-5112.